Bike touring is one of the best ways to share quality time with others, not to mention it's healthy, active and fun! And now you've come to a crossroads many cycling enthusiasts have been to — trying to share the wonderful world of bike touring with someone you think would enjoy it too.
So how can you convince your friend/partner/spouse/children/you-name-it to go on a bike tour?
We got this!
THE IDIOT'S GUIDE TO CONVINCING YOUR PARTNER TO TAKE A BIKE TOUR:
Step 1. Talk endlessly about the benefits of cycling
Step 2. Talk endlessly about bikes, bike parts, bike gear, and the latest bike tech.
Step 3. Sign them up for a bike tour, assure them they'll be just fine despite [insert reason here], then force them to take the trip because all they have to do is just "get out there" and they'll instantly fall in love with bike touring.
Easy!
Oh wait, you've tried Steps 1-2 repeatedly and still can't get them to Step 3? Hmm, I have to say I'm surprised, but let's regroup. Maybe we should try something different…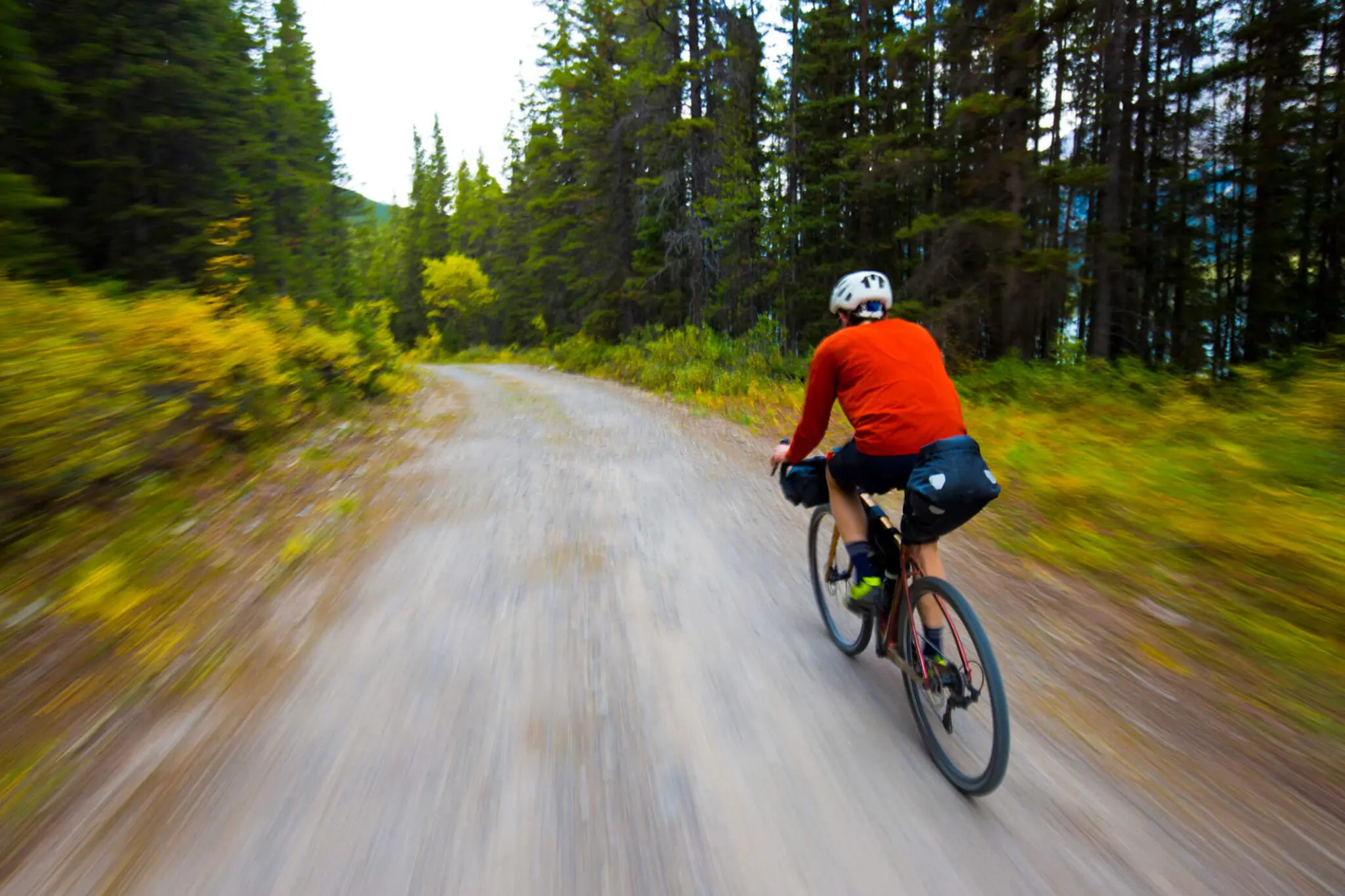 Take 2
NIBT'S MODERN GUIDE TO CONVINCING YOUR PARTNER TO TAKE A BIKE TOUR:
[After giving it some thought, we think this may offer better results than the idiot's guide 🙂 ]
LET'S START WITH THIS QUESTION – WHY DO THEY NEED "CONVINCING"?
It's natural to want to share the experience of bike touring with the ones you love. What better way to experience the world than by bike? And while your heart may be in the right place – it's also important to be honest about your motivations.
Are you trying to find a way to justify a trip you want regardless of their interests? If this is really all about you and NOT about them, the bottom line is that you're fighting a losing battle and no one is going to enjoy it. Sorry for the tough talk! But in this situation, it's probably best to go on a solo bike adventure or find a different riding buddy.
On the other hand, do you want them to take this trip because you can picture them just loving it? Now we are on to something…let us suggest the following:
Tip 1 is to learn WHY your partner has concerns or maybe flat out doesn't want to do a bike tour.
PHYSICAL CONCERNS – they haven't trained; they're not comfortable on a bike; they don't know if they can do it. If your partner is concerned about being able to physically complete the trip, here are a few strategies to employ.
Take them biking. Go on easy rides they will enjoy – distance isn't everything. Have them suggest a destination and incorporate that into your ride.
If they've committed to a tour but are having second thoughts, we suggest riding multiple days in a row. Even 10 miles/day over two or three days will show you both what is and isn't working.
Finally, it's critical for new bike tourists that you PLAN A TOUR WITHIN THEIR ABILITIES. If you want to tour with your partner/kids/etc we'll assume it's because you actually want to spend fun time with them.
EQUIPMENT CONCERNS – they don't have the right kind of bike, the right clothes, or the right gear. There is a lot of hype in the bike world about bikes and gear, and much of it is not particularly relevant to the beginning cycle tourist.
On the other hand, we do think bike fit is of critical importance in bike touring. This is particularly true for newer cyclists who are not familiar enough with the bike and positioning to know what they can improve. A small discomfort on Day 1 can become absolute agony by Day 3. This does not mean you need to go out and buy them a new bike. (Sadly, this also isn't a good enough excuse to buy yourself a new bike.)
BY FAR THE BEST UPGRADE CAN BE THE SADDLE. For bike touring a comfortable saddle is critical and you should try out all different types to see what works for you. Most bike retailers will allow 30-day trials for new saddles – take advantage of this! In addition, a few easy upgrades for comfort include changing up the grips, and experimenting with a different type of handlebar or stem angle.
You'll be amazed how much fit and proper clothing (pads, chamois butter!) will improve the results for your riding partner.
"I just don't think I'll like it." You've heard the words. It shocks you. But, unfortunately, it may be true. Bike touring isn't for everyone. But let's not throw in the towel quite yet.
Tip 2 is to plan a 2- or 3-day "test tour" with your prospective riding partner.
Something with short miles and plenty of time off the bike – perhaps they like visiting historical sites, or maybe breweries or wineries. Plan an overnight that includes destinations they'll enjoy and we think they'll catch the bike touring bug pretty quickly.
Tip 3 is "don't assume you know how to do this".
Whether you've ridden for years or are a new, but enthusiastic rider, you've probably found what works for you in preparing for bike trips. However, your partner is not you and probably has different strengths and weaknesses.
Assuming your partner has not really been on a bike tour, a lot of the planning and prep is going to fall onto your shoulders. If you're trying to plan a trip AND work on preparing your riding partner(s) for the tour, plus training yourself, you can quickly become stressed out – which is no fun for anyone. May we suggest using a self-guided tour bike service like ours to take this burden off your hands and allow you to focus on your partner?
Tour operators like Noble Invention are accustomed to working with riders of all abilities and we've learned a thing or two over the years. Use our experience to create a great first trip for you and your partner.
Read up on the latest information about nutrition, trip planning strategies, basic bike maintenance, and training.
Bring your partner into this process and allow them space to learn as well. Ask them questions or bring up concerns you might have so they can be part of the trip from the start.
We recommend finding a tour that they will truly enjoy and looking for destinations to explore or maybe restaurants to try each day. This way they'll have something beyond the biking to look forward to.
If they don't want to spend hour after glorious hour reading up on training strategies (I guess some people don't like that kind thing?) maybe have a short conversation here and there to keep them in the loop. This will demonstrate that you're trying to set up a framework for you both to succeed.
Be realistic, friends.
Tip 4 is to plan a tour within the slowest rider's abilities.
Wait – didn't we already say that? YEP. And we're saying it again because we think you may not have heard it the first time. (cough cough).
We really mean this. Maybe you love to go out and ride a century each weekend and then run sprints the next day, but this guide isn't entitled "HOW DO I CONVINCE MYSELF TO GO ON A BIKE TOUR". This is about how to support your PARTNER on a bike tour they will actually enjoy.
So if you are happy riding 50 miles per day for a week, but your partner thinks 20 miles is a long day, then you will have to cut it back. Most adults in reasonable physical shape will find that mileage around 30 mile per day is very doable on a multiday trip – assuming they are motivated and have been "convinced" (wink, wink) to take the trip.
For newer and/or slower riders, you're courting disaster if you try to slip in that 50 mile day. Don't do it! And as for you fifty-mile riders, when you ride along at their pace (no half-wheeling them) and chat, you might find that the shorter miles allow you to actually SEE more of the trails and enjoy their company.
Turnabout is fair play!
Tip 5 – Ready for a real challenge – trade experiences with your partner?
You'll have more success convincing them if you also agree to do a new activity they want you to try. Maybe you'll both find a new love for something you never thought possible! Sometimes presenting the trip as an opportunity to learn new skills will be enough to "convince" your partner to go ahead and give it a go…so long as you agree to learning a new skill yourself!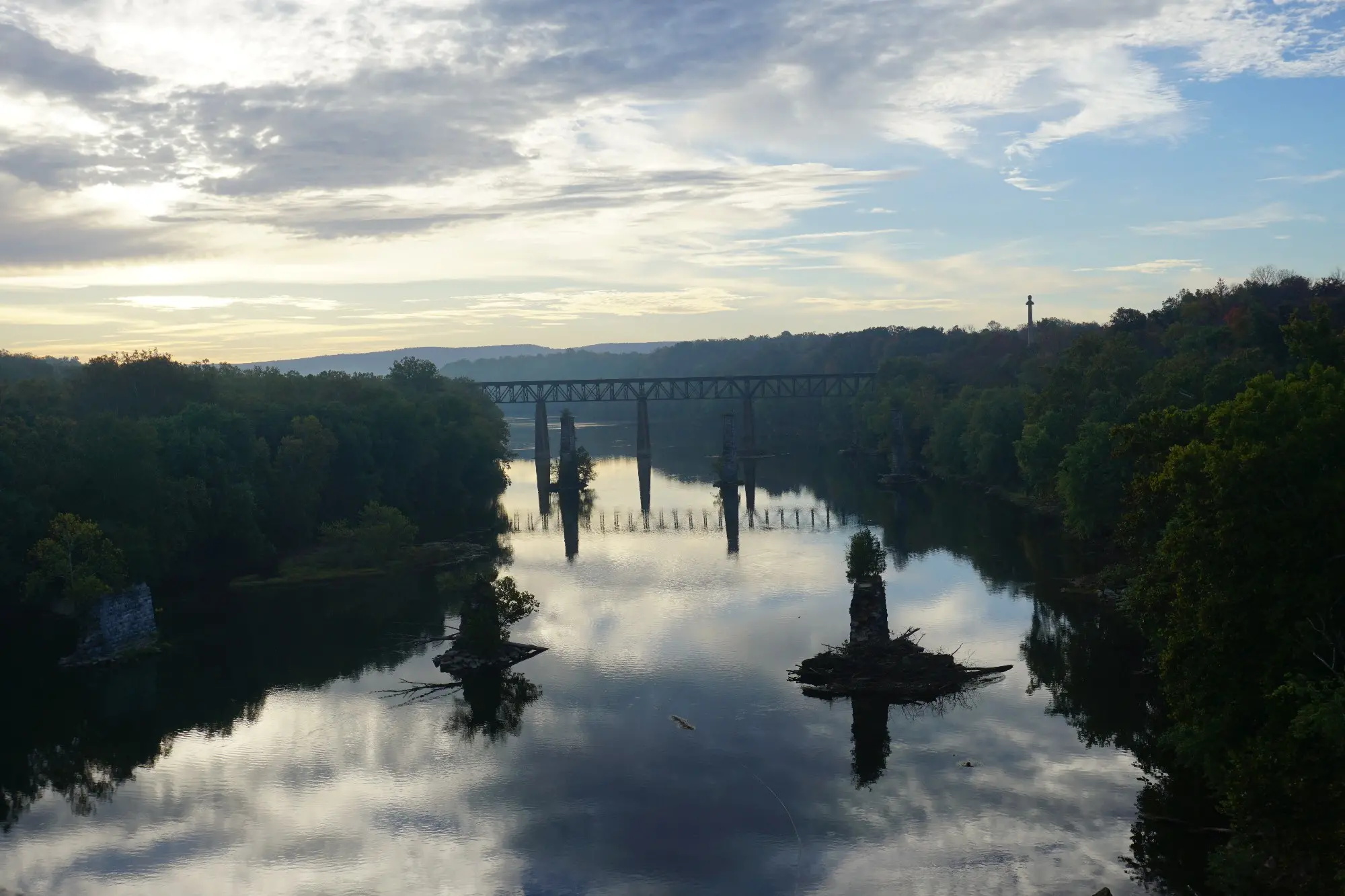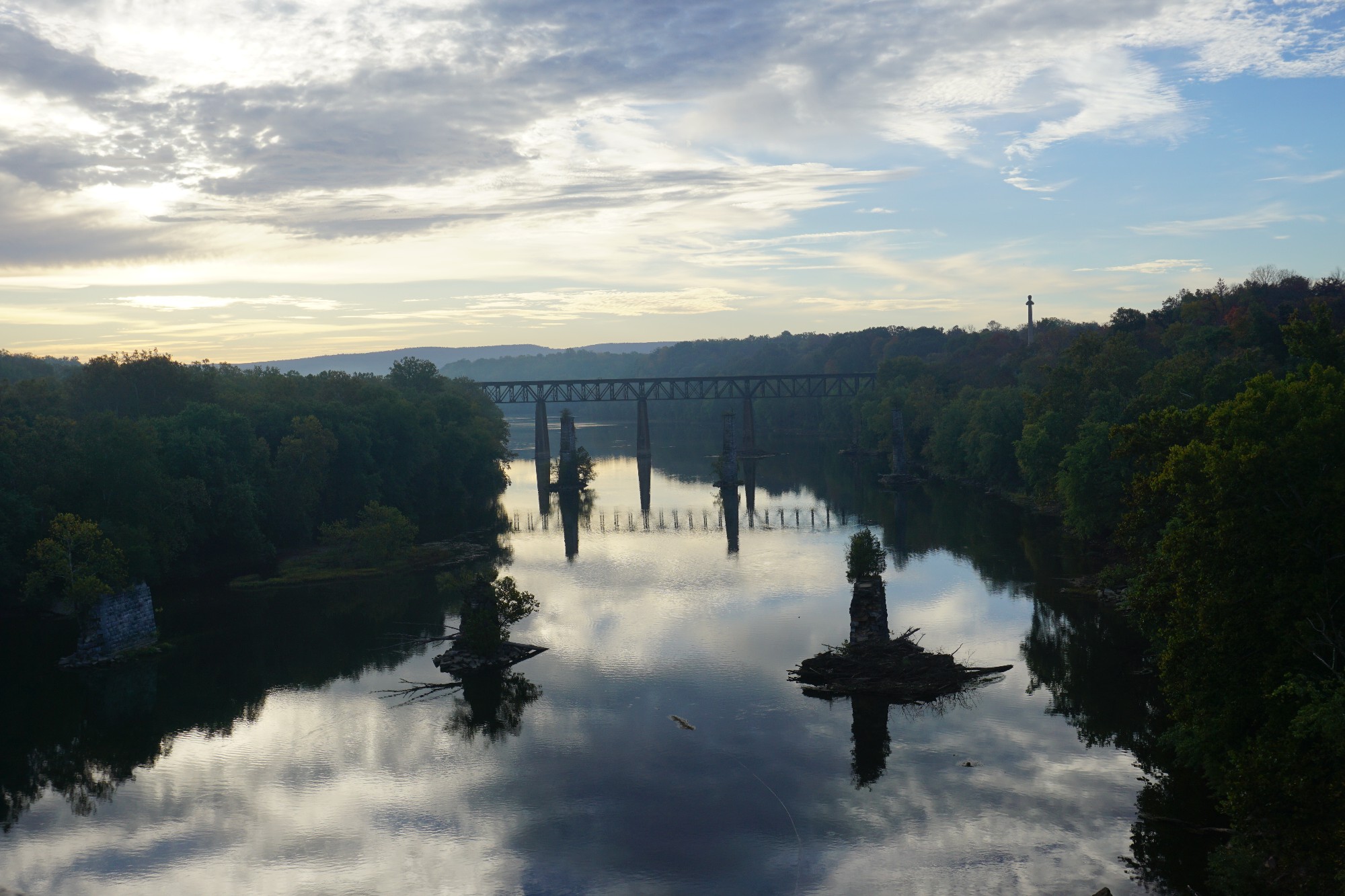 Ready to Book a Self-Guided Tour?
We've made the process quite painless to reserve your next self-guided bike trip on the world's best trail systems.
Book A Self-Guided Tour