GAP, C&O Towpath, Katy, Erie Canalway & more
Self-Guided Bike Tour Leader
Noble Invention Bike Touring plans bike touring vacations across the country's most scenic trails, like the Great Allegheny Passage, C&O Canal Towpath, and Katy Trail. Our comprehensive bike tour vacation planning and exceptional customer service means you'll have an unforgettable bike trip experience.
View the Tours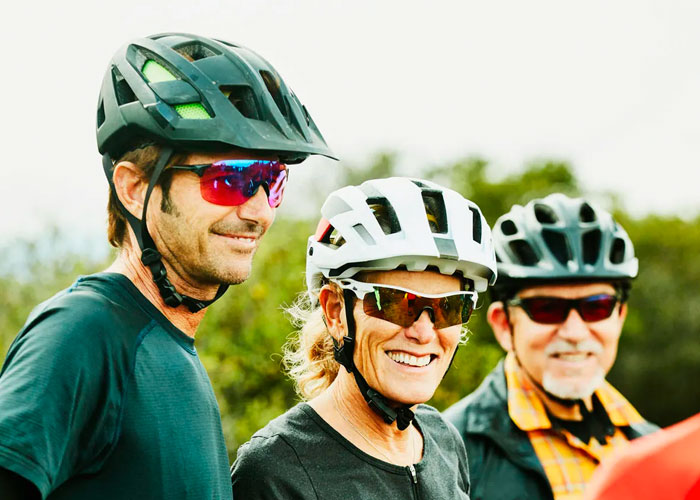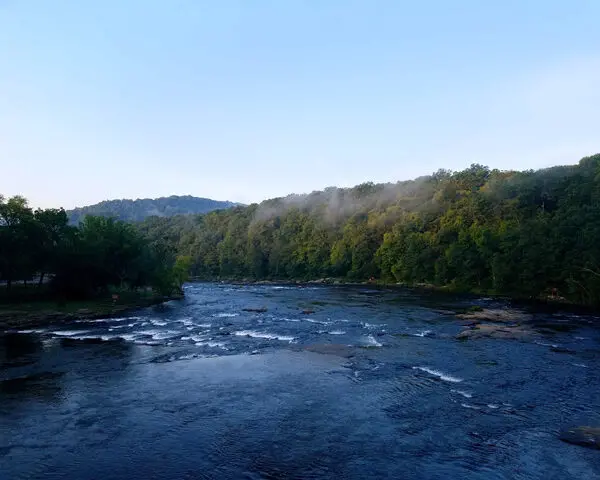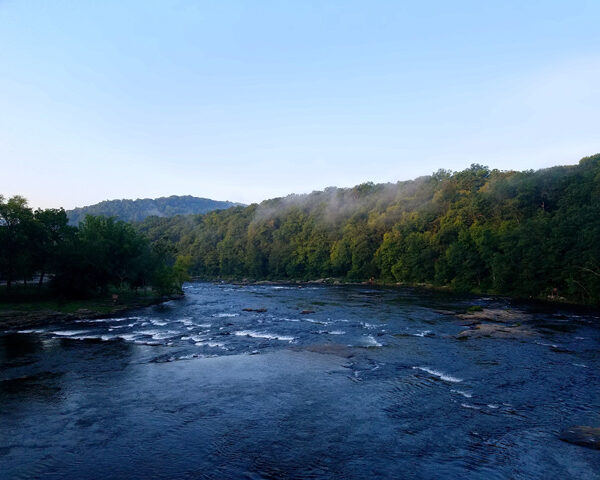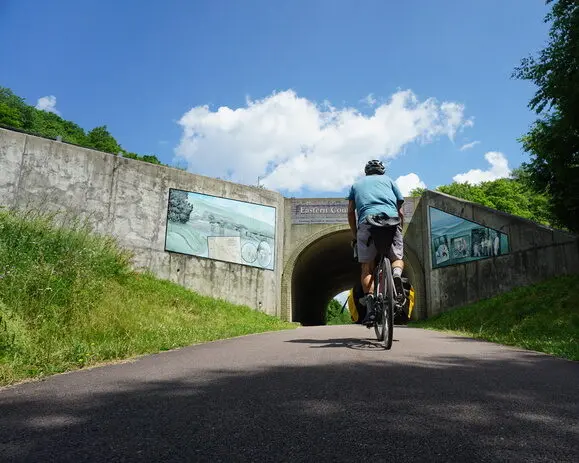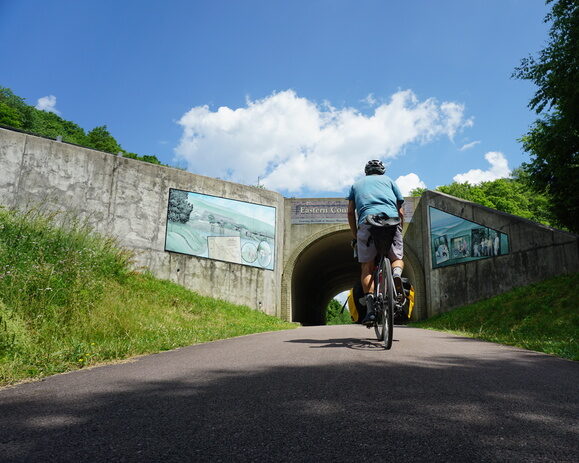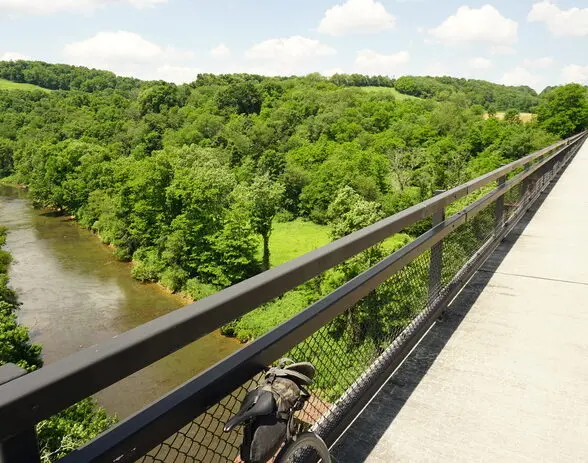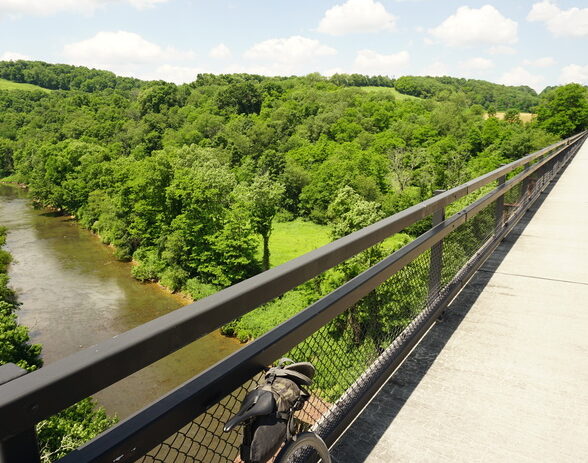 GAP 4 Day Tour
Bike the Great Allegheny Passage (GAP) for your next adventure vacation. You'll spend 4 days taking in the scenic waterfalls, woods and charming towns that dot this trail.
View Trip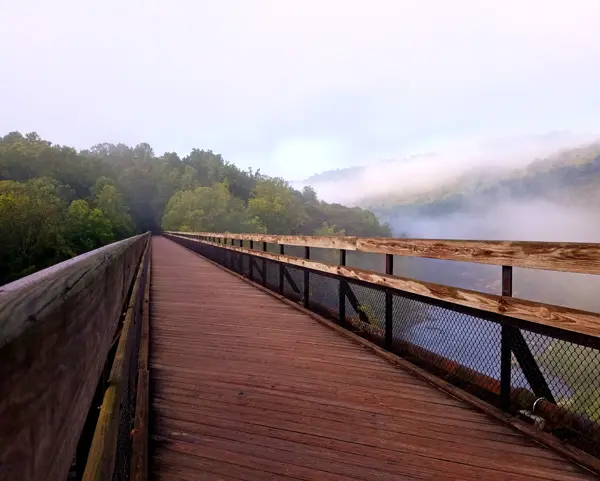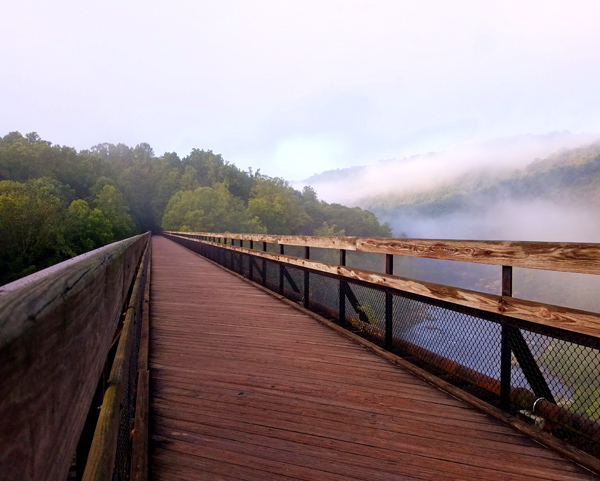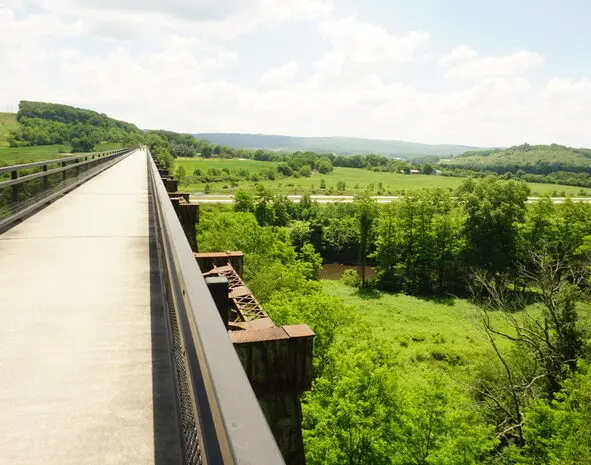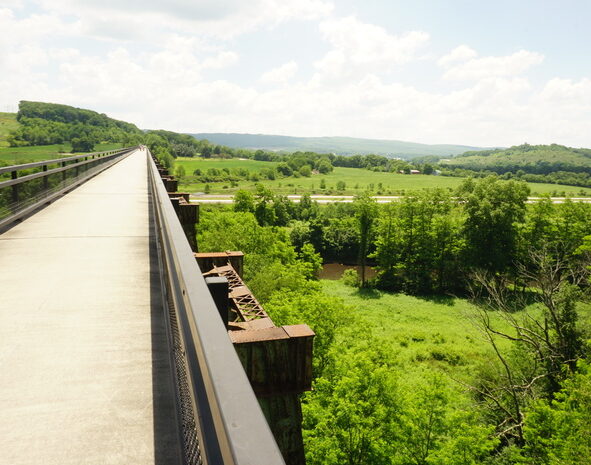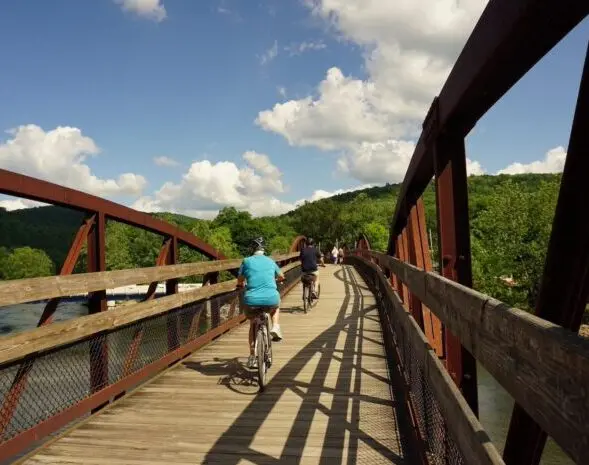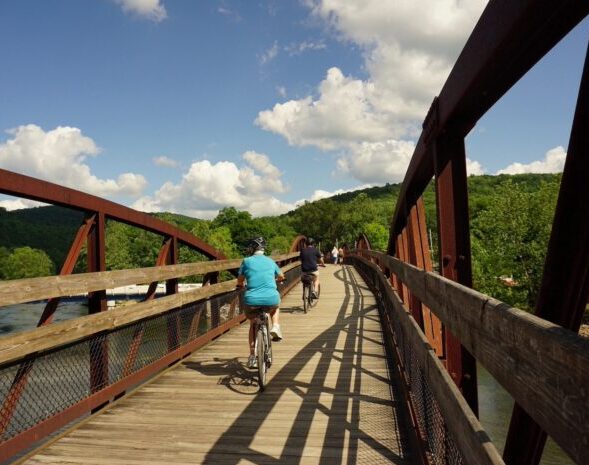 GAPCO 7 Day Tour
Bike the Great Allegheny Passage and C&O Canal Towpath in in one full week. Enjoy this 7 day adventure and see the best of both trails.
View Trip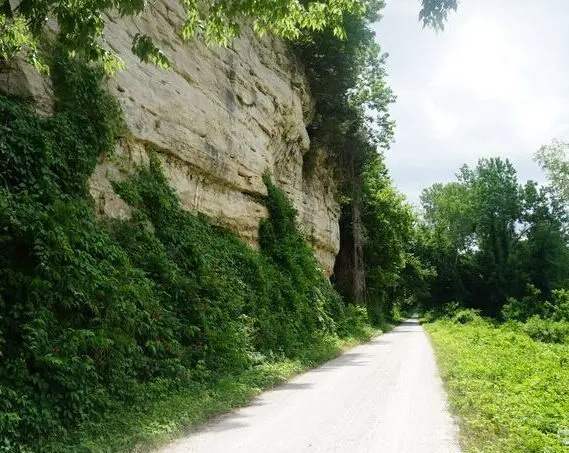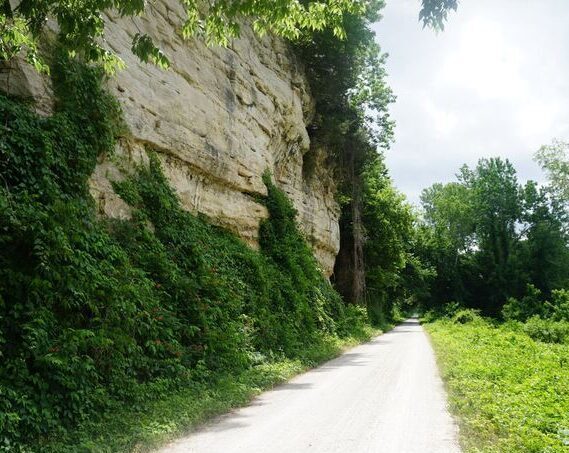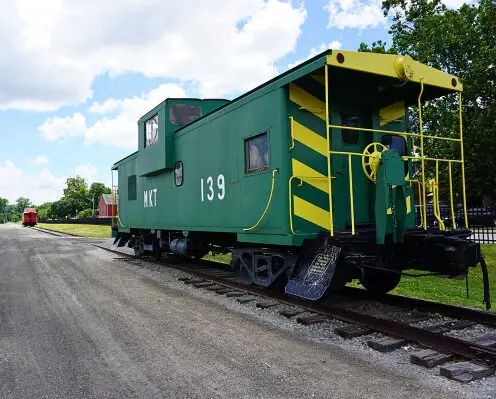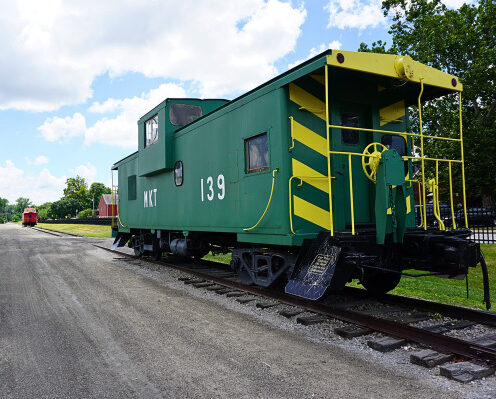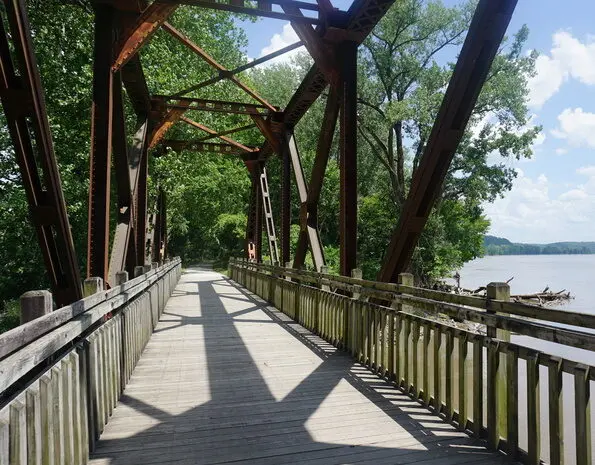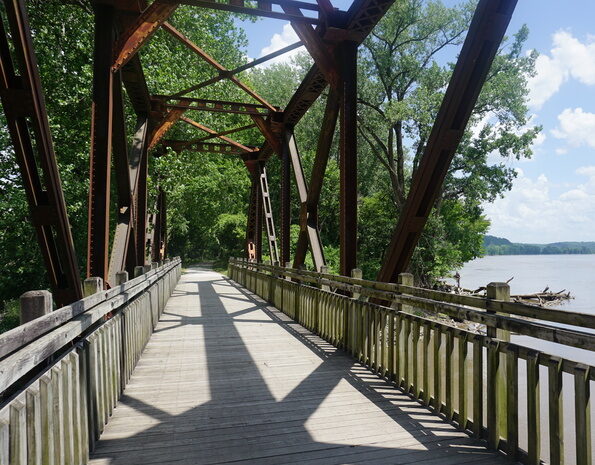 Clinton 6 Day Tour
Beginning in Clinton and ending in St. Charles, this 6-day Katy Trail bike tour offers riders an exceptional taste of the Midwest, its history, people and food!
View Trip
View All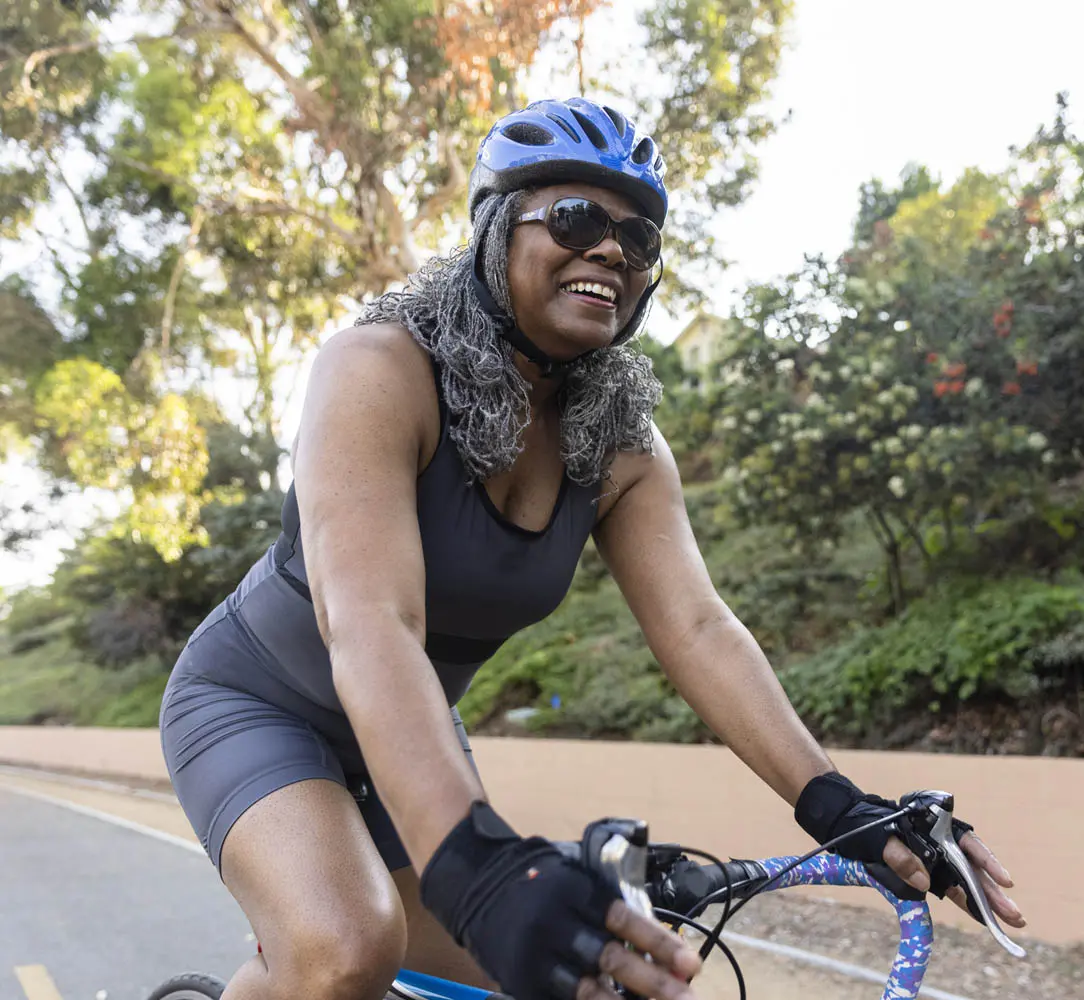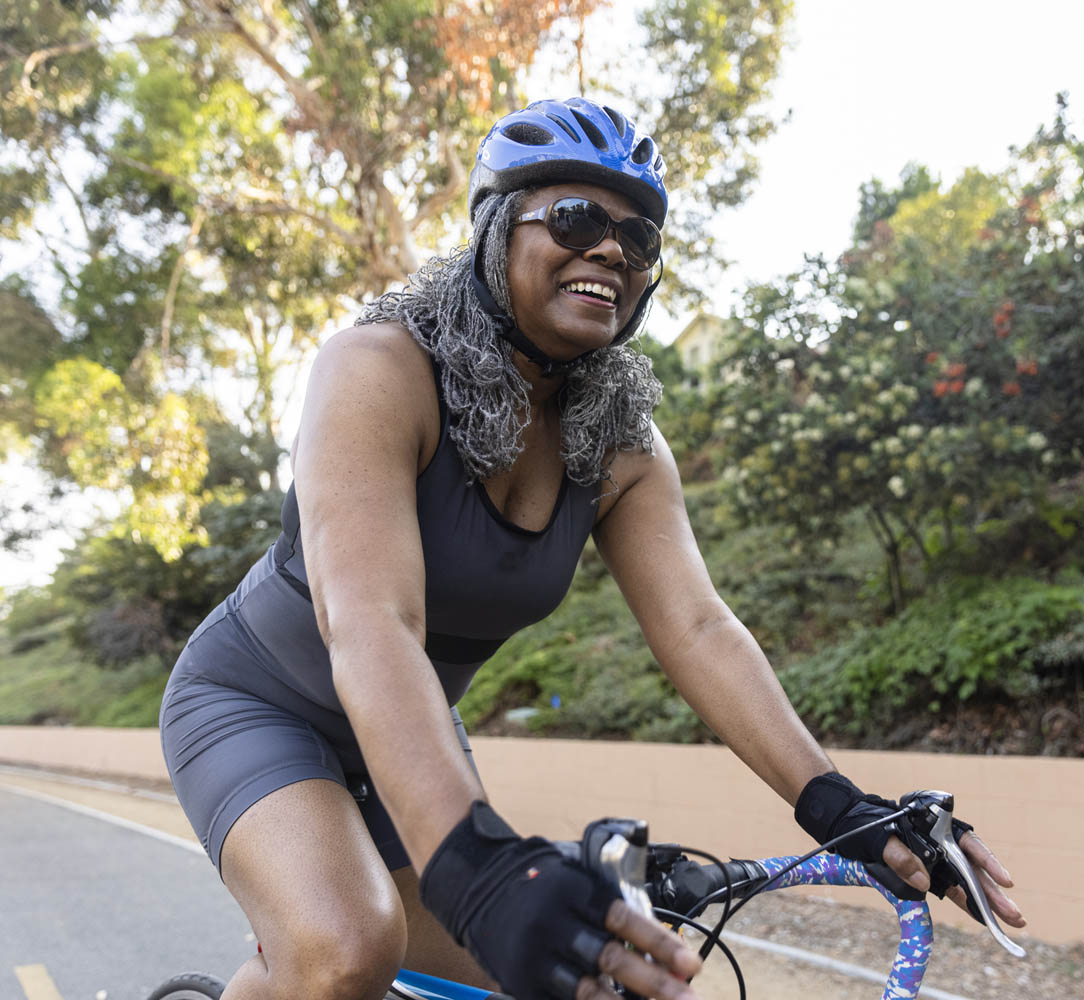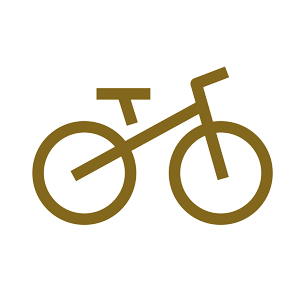 A Hub for All Things Bike Touring
The Spoke is a source of inspiration and motivation for other self-guided bike tour enthusiasts who are planning their next adventures. Read stories from like-minded individuals who share a love of biking. The Spoke is a resource and testament to the transformative power of travel, and a celebration of the beauty, diversity, and richness that self-guided biking delivers.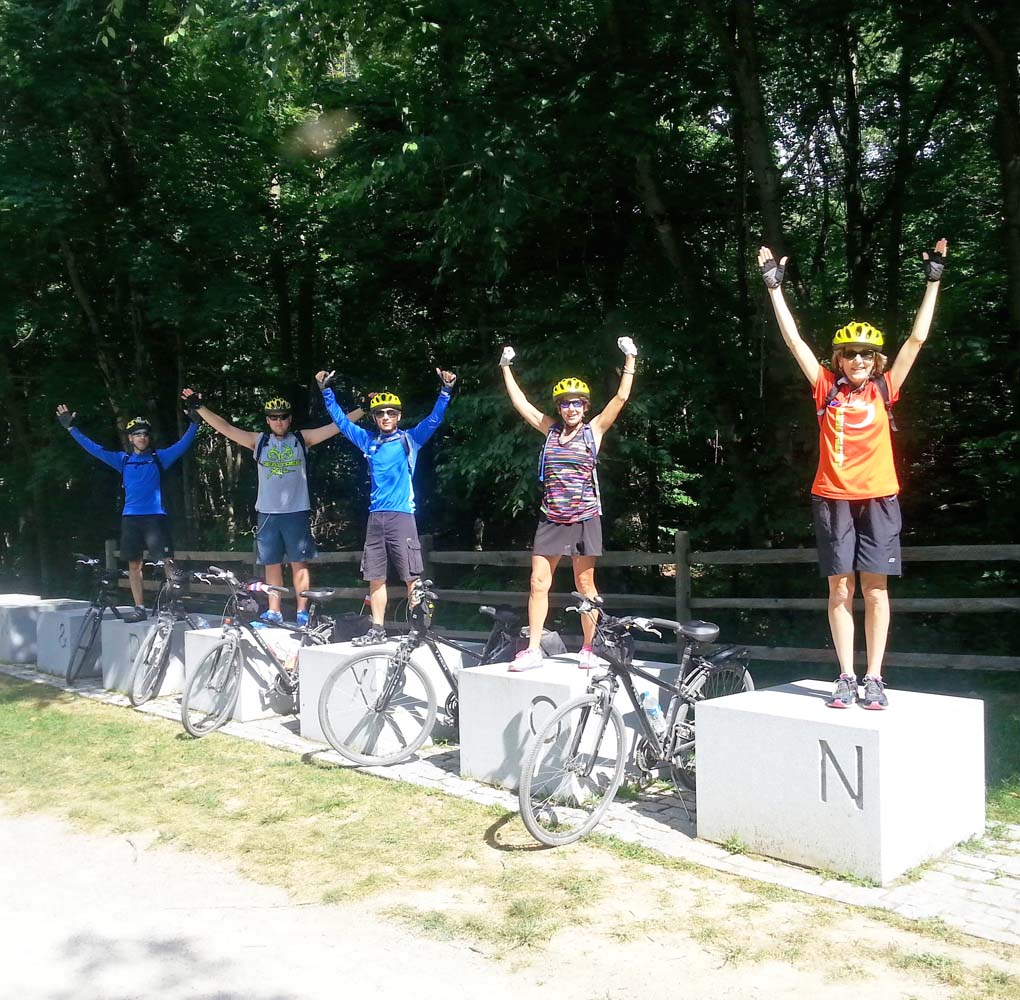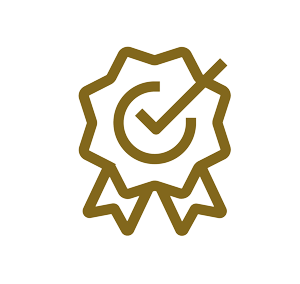 Why Do So Many Riders Choose Us?
Most all self-guided bike tour operators have a good knowledge of bike maintenance and repair. We all understand common logistics and luggage transportation. In fact, on some level, we all have a passion for bike touring. So why do so many choose Noble Invention Bike Touring over the host of other self-guided tour operators?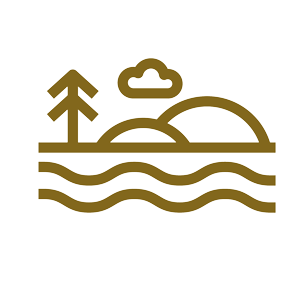 See How We Ride
With each revolution of the wheels, the world unfolds before you in a new and exciting way. The wind whips through your hair. The sun beats down on your face. All of it, reminding you of the freedom and joy that comes with self-guided biking. As you pedal through picturesque towns and breathtaking landscapes, the rhythm of the ride lulls you into a state of tranquility. Your mind clears. You become acutely aware of the sights, sounds, and smells that surround you.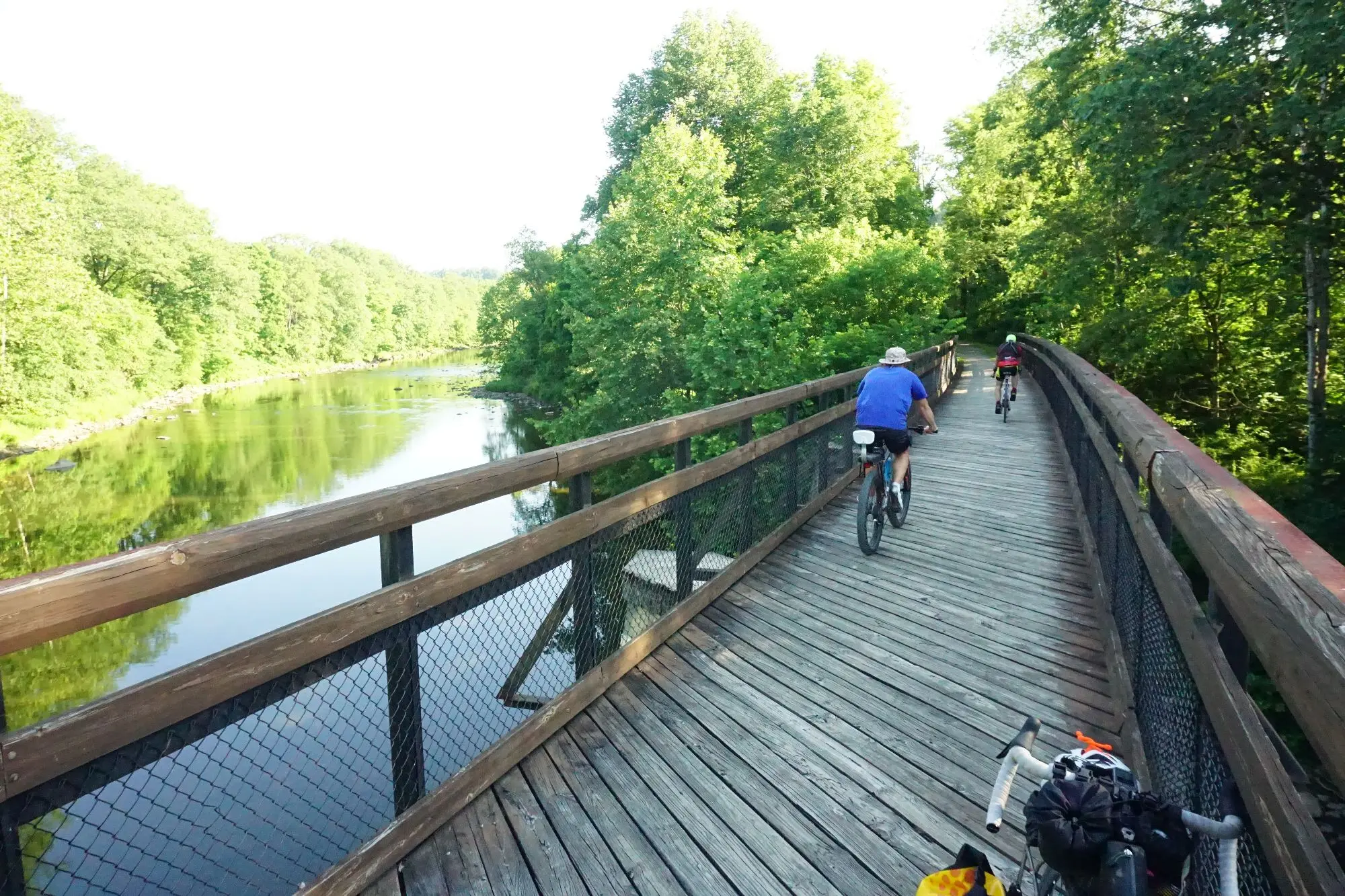 Ready to Book a Self-Guided Tour?
We've made the process quite painless to reserve your next self-guided bike trip on the world's best trail systems.
Book a Self-Guided Tour