Katy Trail
Included in these categories:
5 Day
Self-Guided Tour

What's included
| | | |
| --- | --- | --- |
| | For Double Occupancy | For Solo Riders |
| Tour and Shuttle | $945 per person | Request a quote for accurate pricing |
| Tour, Shuttle and Luggage Transfer | $1,055 per person | Request a quote for accurate pricing |
All prices include a one-way shuttle.
Our Katy Trail bike tours utilize the best in local B&Bs and hotels to ensure a comfortable and refreshing stay each night. B&Bs are located next to the trail  or in short biking distance along dedicated bike paths and road shoulders (on-road biking is required in Jefferson City and Hermann). Hotel nights in St Charles before and after the tour can be included.
We only choose rooms with private bathrooms and most have one queen bed. Some B&Bs offer rooms with two separate beds, and some have suites which allow up to 3 guests (typically these rooms have a queen and single bed or air mattress).
A one-way shuttle between St Charles and Rocheport is included in all tour prices.
Daily luggage shuttling is offered on this tour. Luggage must be ready each day by 9 a.m. and is transferred to your next overnight location by 4 p.m. We request each rider bring one carry-on sized piece (approximately) and one smaller, personal bag. Odd-sized and/or bulky pieces such as bike stands, coolers, or bike racks are not permitted.
Most breakfasts are included in our Katy Trail tours (all included meals will be noted on your tour quote). For non-included meals we provide daily suggestions and a list of recommended restaurants. Those with significant dietary restrictions, please advise us at the time of booking so that we can communicate this to your B&B correctly.
In smaller towns, restaurants can close at the start of the week (Monday-Wednesday). We will advise you to purchase lunches in advance (the night before) on some days of your tour when we know you'll be biking through sections that have limited or no food options.
Riders with dietary requests including vegetarian, vegan, and gluten-free may find that there are limited options on the trail. Rocheport and Augusta have particularly limited options on some days of the week. These diets can be accommodated for breakfast by all B&Bs we book.
All riders will receive access to our Ride with GPS Trip Experience created just for this itinerary. You do not need to have a personal account to use the premium features included. The Experience provides you with a daily itinerary, including where to eat each day, trail highlights, and any specific instructions, all easily accessed on your phone.
It also includes digital mapping with offline voice cues and other premium features. Mapping can be downloaded for use on Garmin and other devices, as well.
Itinerary
Meet your shuttle in St. Charles at 8 a.m. for a transfer to the trail town of Rocheport. You can also choose to be shuttled to Boonville and ride and easy 13.5 miles into Rocheport.
When you arrive, enjoy the day in the small town of Rocheport, with antique stores and views of the natural areas.
Meals: On own
Overnight: Rocheport
Bike out of Rocheport and enjoy perhaps the most scenic section of the Katy Trail. With the bluffs on your left and the Missouri River to your right, you won't be able to resist taking a few stops for photos.
In the afternoon, you'll leave the trail at N. Jefferson and ride a connector trail (approximately 3 miles) to your B&B in Jefferson City, the state capital.
Meals: Breakfast, Lunch (optional)
Overnight: Jefferson City
Return to the Katy Trail via the Jefferson City connector trail, then bike alongside the fields of central Missouri. End the day in the historic town of Hermann, famous for its wineries and German heritage.
Meals: Breakfast
Overnight: Hermann
Take in the open views of central Missouri as you roll past fields and conservation lands. At then end of the day, ride off the trail and up into Augusta, another town popular with wine and food lovers.
Meals: Breakfast
Overnight: Augusta
On your last day biking the Katy Trail, travel through woodlands alongside the Missouri River and back into the populated suburbs surrounding St. Louis. Arriving in St. Charles, end your trip at Frontier Park where statues of Lewis and Clark will greet you. Consider spending the night in St. Charles to enjoy the historic downtown.
Meals: Breakfast
Hotel nights before and after can be added to your trip. Just ask!

Riding the Katy Trail
Katy Trail tours are offered between April and October, however, May, September, and October are the peak months for riding the trail. (For those with allergies or breathing concerns: the trail runs through farm fields for much of its length and plowing during the fall months can kick up dust and pollen onto the trail.)
Several of the towns along the Katy are very popular with wine lovers and have Oktoberfest events almost every weekend in the fall. For those reasons, we recommend booking a September or October trip at least 6-9 months in advance, if not earlier, to find accommodations.
*We do allow trips to be booked for the summer months, however, central Missouri can be extremely hot (100+ degrees) from mid-June to early September. The heat combined with the lack of shade along portions of the trail can make travelling difficult. We do not advise booking a Katy trip in summer if you have any issues with heat tolerance.
Our Katy Trail tours will start and end in historic St. Charles, just across the river from St. Louis, Missouri. There are several hotels in the St. Charles area; we work with the Country Inn and Suites which is located right next to the trailhead and shuttle pick-up area.
There is free, outdoor parking in St Charles for those driving to the trail.
Taxis, shuttles, and Uber options are available for riders flying into and out of the St Louis Airport.
The Katy Trail is crushed gravel and well-maintained by Missouri State Parks. There are trailheads and bathrooms along the route.
The Katy Trail sees relatively frequent recreational use but does not run through a highly populated area. There can be long distances – 30 or more miles – between towns along the trail.
Where food is scarce riders will be advised to purchase a meal in advance.
Cell service is reasonably strong along the majority of trail, with the exception of the area around Hermann.
The Katy Trail has a crushed gravel surface and hybrid/touring/road bikes are all acceptable. Mostly the trail drains well across its entirety. Bikes should have tires with tread and widths of 32 mm or wider for the most comfortable experience.
Tandems, trikes, recumbents and other non-standard frames are also suitable for the trail.
Have a question about this tour?
Contact our professional team members, they are happy to answer any questions you may have regarding our tours and to help you plan your next adventure.
Related Trips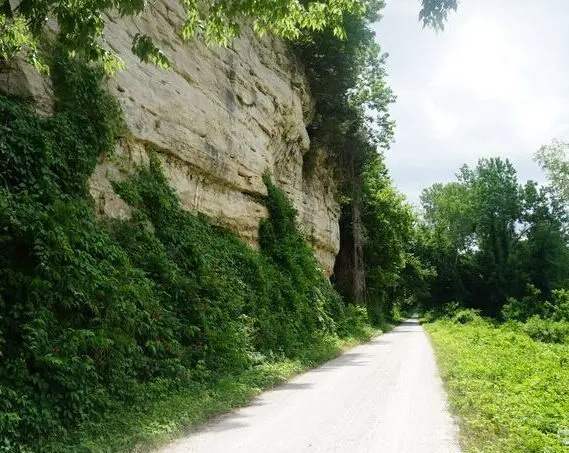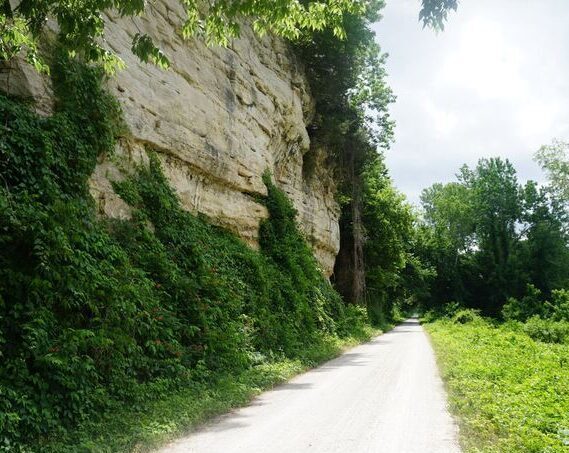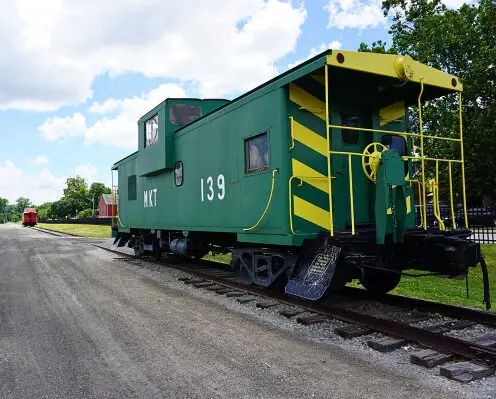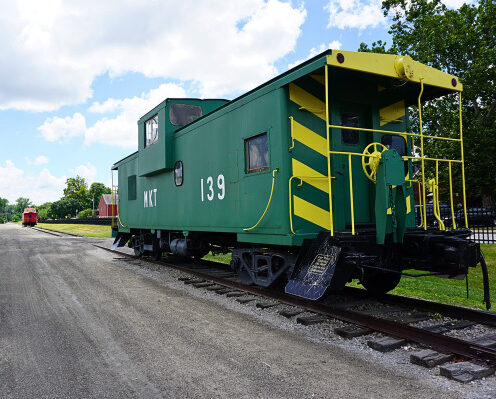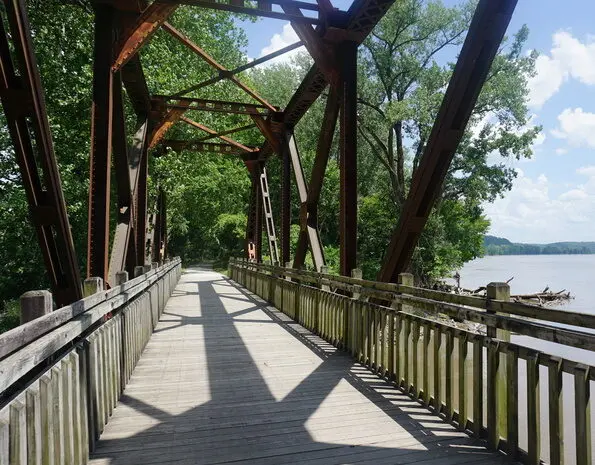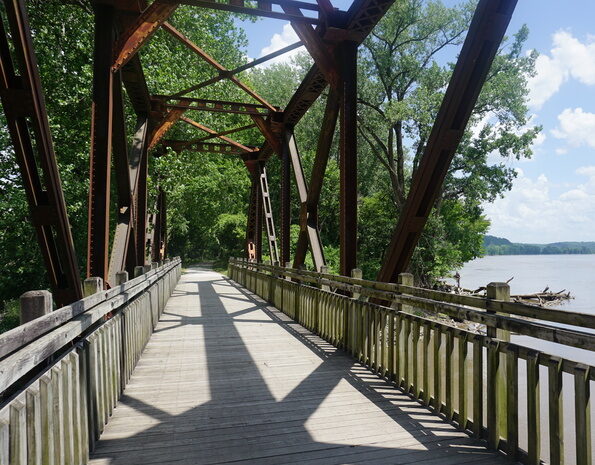 Clinton 6 Day Tour
Beginning in Clinton and ending in St. Charles, this 6-day Katy Trail bike tour offers riders an exceptional taste of the Midwest, its history, people and food!
View Trip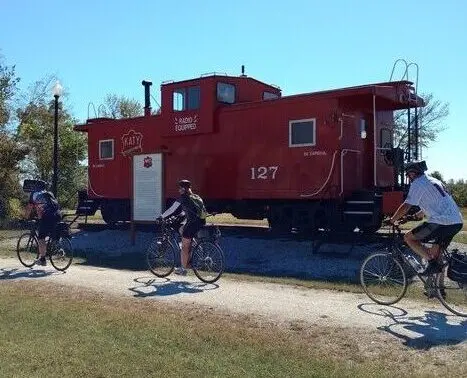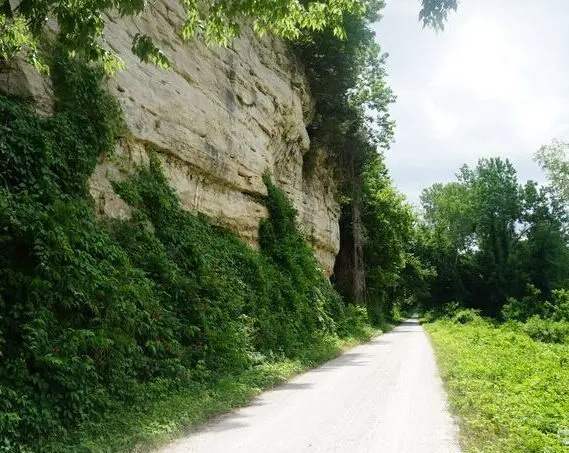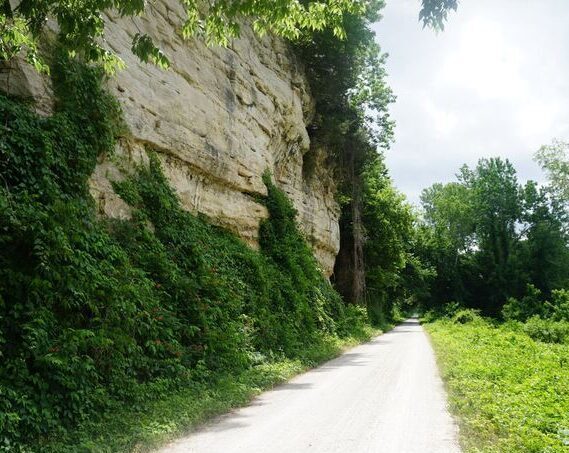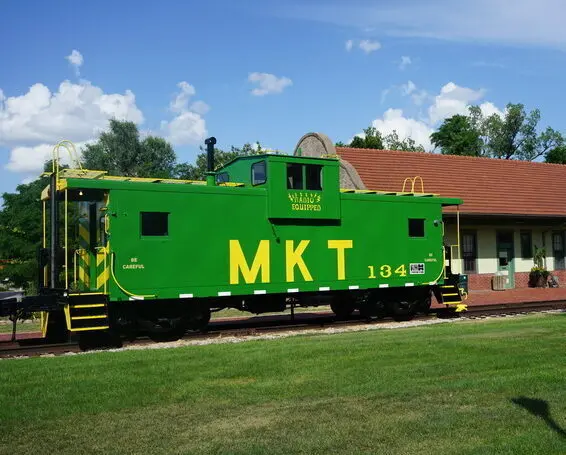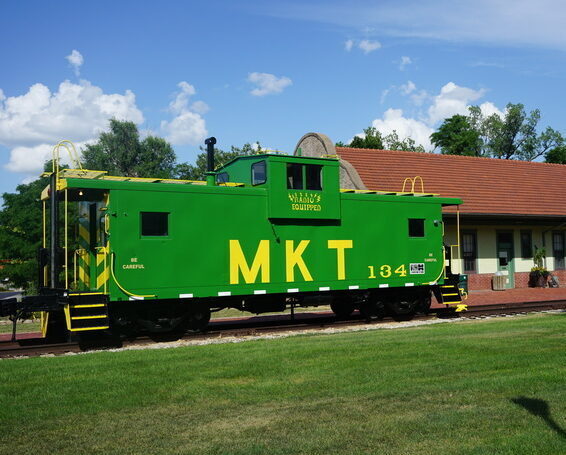 Clinton 5 Day Tour
This 5-day tour on the Katy Trail begins in Clinton. You'll ride a bit more miles each day but experience the same landscapes, wildlife and people this famous trail system is known for!
View Trip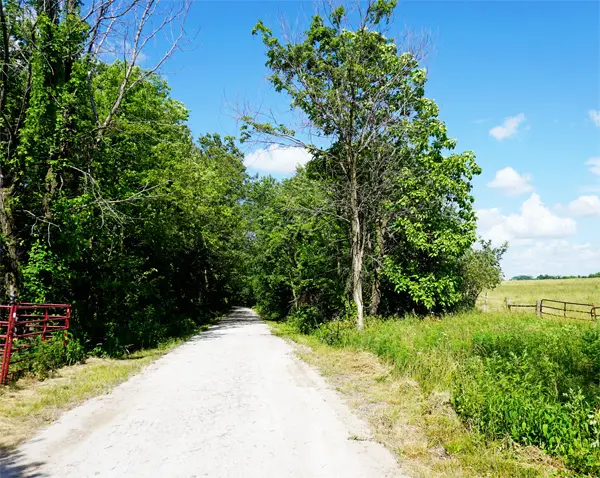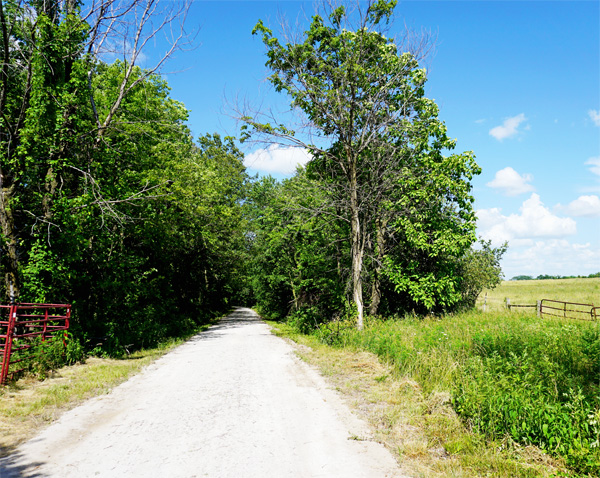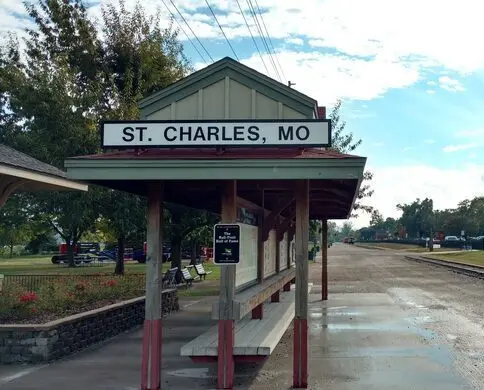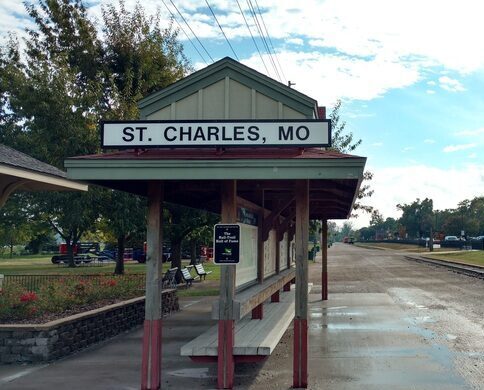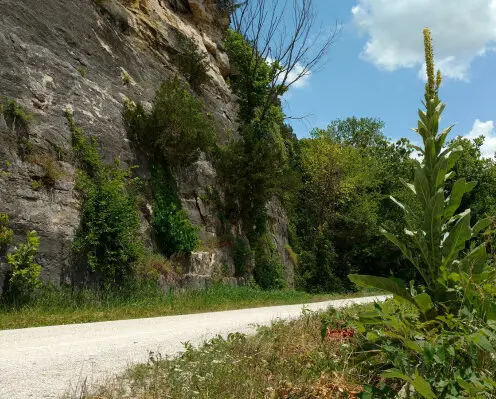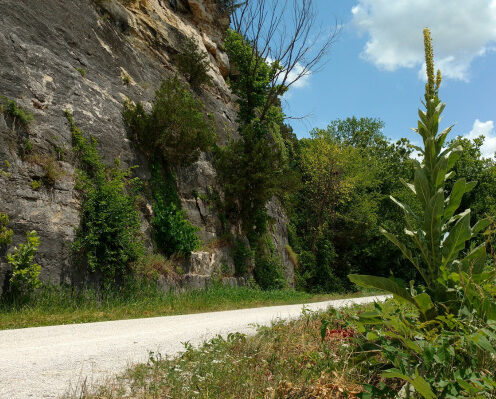 Rocheport 6 Day Tour
The 6-day self-guided bike tour of the Katy that begins in Rocheport. Explore the trail while experiencing the small towns, amazing food and hospitable mid-western culture.
View Trip


Looking for Something Different?
We are proud to offer a wide variety of curated tour itineraries on many of the nation's best trails.
Full Trail List