Great Allegheny Passage
Included in these categories:
4 Day
Self-Guided Tour
What's included
| | | |
| --- | --- | --- |
| | For Double Occupancy | For Solo Riders |
| Tour and Shuttle | $730 per person | $1,350 per person |
| Tour, Shuttle and Luggage Transfer | $985 per person | $1,870 per person |
$295 off if not taking a return shuttle.
10% discount for groups of 6 or more (requiring at least 3 double occupancy rooms).
Our Great Allegheny Passage bike tours utilize the best in local B&Bs to ensure a comfortable and refreshing stay each night. All B&Bs are located right next to or within a few blocks of the trail. Hotel nights before and after the trip can be included.
We choose only rooms with private bathrooms, and most have one queen bed. Some B&Bs offer rooms with two separate beds, and some have suites which allow up to 3 guests (typically these rooms have a queen and single bed or air mattress).
A one-way shuttle between Cumberland and Pittsburgh is included in all tours, but can be removed. The drive time is approximately 2.5 hours barring unusual traffic. Airport drop-off (to Pittsburgh International) can be arranged for an added charge. Shuttles commonly run at 2 p.m. or 8 a.m. but this can be altered. Talk with your trip coordinator when booking about your scheduling and location needs.
Daily luggage shuttling can be included on this tour. Luggage must be ready each day by 9 a.m. and is transferred to your next overnight location by 4 p.m. We request each rider bring one carry-on sized piece (approximately) and one smaller, personal bag. Luggage should weigh no more than 40 lbs per person. Odd-sized and/or bulky pieces such as bike stands, coolers, or bike racks are not permitted.
Riders with luggage not ready on time or significantly overweight or oversized will be charged an added fee.
Most breakfasts are included in our GAP tourss (all included meals will be noted on your tour quote). For non-included meals we provide daily suggestions and a list of recommended restaurants. Those with significant dietary restrictions, please advise us at the time of booking so that we can communicate this to your B&B correctly.
In smaller towns, some restaurants will close one day a week and often that will be on a Sunday, Monday, or Tuesday.
Vegetarian and vegan options are relatively accessible along the trail and can be accommodated by all B&Bs we book.
All riders will receive access to our Ride with GPS Trip Experience created just for this itinerary. You do not need to have a personal account to use the premium features included. The Experience provides you with a daily itinerary, including where to eat each day, trail highlights, and any specific instructions, all easily accessed on your phone.
It also includes digital mapping with offline voice cues and other premium features. Mapping can be downloaded for use on Garmin and other devices, as well.
Itinerary
Welcome to Pittsburgh! Arrive a day or two early and spend time exploring the city. Enjoy a city bike tour, visit the Warhol museum, or take in a Pirates baseball game at PNC Park.
On Day 1, you'll start your GAP tour in Downtown Pittsburgh at the western terminus in Point State Park. Take a moment to grab a photo at the start, then follow the Monongahela River out of the city. The transformation of Pittsburgh is on display as you cycle past the former steel towns that drove the U.S. in the 20th century.
Meals: On own
Overnight: West Newton
After a full breakfast to start the day off right, you'll have the chance to pedal through some of the most gorgeous sections of the GAP trail – Ohiopyle State Park. Arriving in Ohiopyle, take your time exploring the small town and surrounding hiking trails. Or simply sit by the falls and watch the rafters and kayakers make their way through the rapids.
Meals: Breakfast
Overnight: Ohiopyle
Today the trail leads you through the dense woods and rolling farmland of Southwestern Pennsylvania. The Pinkerton Tunnel is your first of several tunnels on the GAP (use caution entering and exiting!). Ride across the Salisbury Viaduct and take a moment to pause and enjoy the spectacular view. End the day in the sweet town of Meyersdale (home of the Pennsylvania Maple Festival).
Meals: On own
Overnight: Meyersdale
After a full breakfast at your B&B, get ready for a special treat on your last day on the Great Allegheny Passage. Today's highlights are the incredible views to be found at the top of the Eastern Continental Divide – you can see three states on clear days! Even better, after you've had your fill of the view you can spend the afternoon enjoying 20 miles of gentle downhill riding (1.75% grade). The trail here follows alongside the Maryland Scenic Railroad line; watch for the historic steam engine which still runs on some days.
Meals: Breakfast
Meet your shuttle in Canal Place – at the end of the GAP trail – and enjoy your drive back to Pittsburgh.

Riding the GAP
Great Allegheny Passage tours are offered between late April and mid-October. This schedule is dictated by weather and trail conditions. Most riders choose to ride between May and October.
Spring on the GAP is a wonderful way to restart your cycling season. April and the start of May can have periods of rain followed by periods of gorgeous spring sunshine. Spring flowers are found all along the trail and add a special color to your trip.
Summer is ideal for riders who love the long days, sunny and dry weather. Long sunny days allow for full days of biking, side trips, and socializing.
September and October is peak season on the trail – groups should book trips at least 9 months in advance when possible. Fall foliage occurs generally in early to mid-October, although exact dates do vary each year.
Bike rental can be included in this trip (Pittsburgh start only) through Bike the Burgh. If you will not be returning to Pittsburgh, there is a Cumberland drop-off fee of $75/bike. Ebike rental is also available.
Great Allegheny Passage tours start in Pittsburgh and end in Cumberland. We find this direction works best for the flow of the trip and travel logistics since most riders fly or drive to Pittsburgh. However, this tour can be offered in the opposite direction – Cumberland to Pittsburgh – at the rider's request or to find lodging availability.
Due to the steep elevation change at the PA/MD border, another reason to start in Pittsburgh is that this allows for the last day of riding to be primarily downhill.
Most tours start in Pittsburgh and riders can utilize the Pittsburgh International Airport, Amtrak, or local parking facilities for arrival. The majority of riders also return to Pittsburgh at the end of their tour via the included shuttle.
For some (particularly riders driving up from the south) leaving a car in Cumberland, Md. may be preferable. In those cases riders are shuttled at the start of their tour to Pittsburgh, and then end their tour and depart from Cumberland.
Our trip coordinators are happy to discuss different scenarios to determine which starting and ending location will work best for you.
The GAP passes through rural SW Pennsylvania with small towns about every 10-20 miles which offer food, bathrooms, and bike services. There are also relatively frequent trailheads with port-a-johns along the length of the trail.
Cell coverage is fairly strong on the trail, particularly Verizon. Wifi can be limited, although most B&Bs and hotels will offer the service. *There is no wifi and limited cell service in Ohiople.
The Great Allegheny Passage is a crushed gravel rail-trail with very little elevation change. We recommend hybrid/touring/gravel bikes with at least 28 mm-wide tires with minimal tread. Bikes with narrower tires will find considerable vibration and some bogging down if the trail has been quite wet.
Mountain bike-style or wide (2 in+) tires with large knobby treads will be very slow and are not necessary to navigate the trail surface, but can also be used. Tandems, trikes, recumbents and other non-standard frames are also suitable for the GAP.
Have a question about this tour?
Our professional team members are happy to answer any questions you may have regarding our tours. Please reach out to them for trail tips and to plan your next adventure.
Related Trips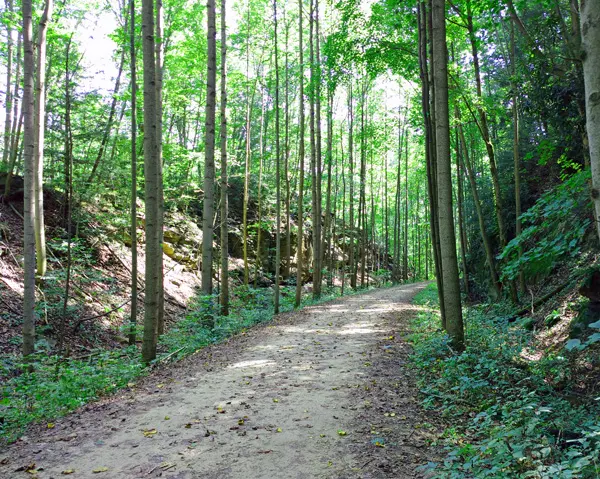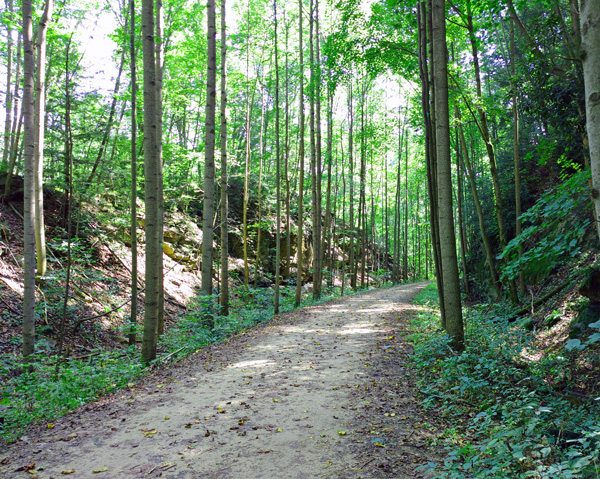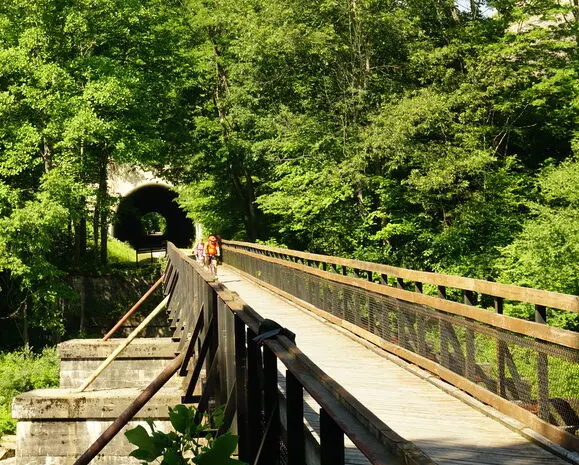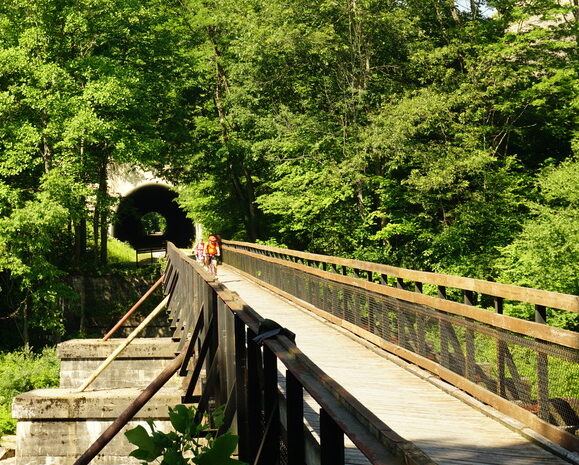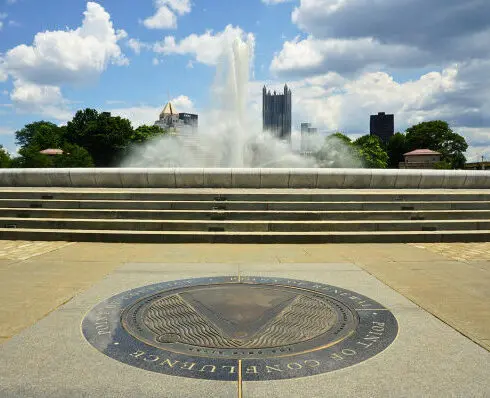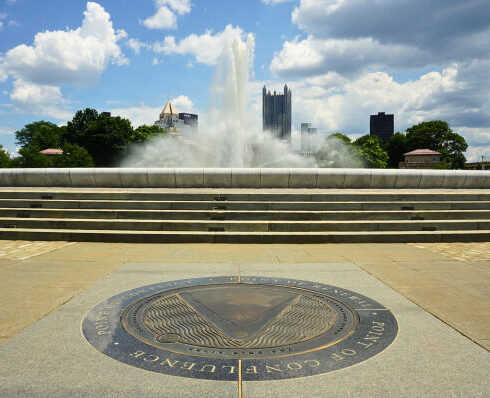 GAP 5 Day Tour
Bike the Great Allegheny Passage in 5 days and see all that the trail offers. From charming small towns to majestic waterfalls, the GAP has a taste of everything you want from a bike vacation.
View Trip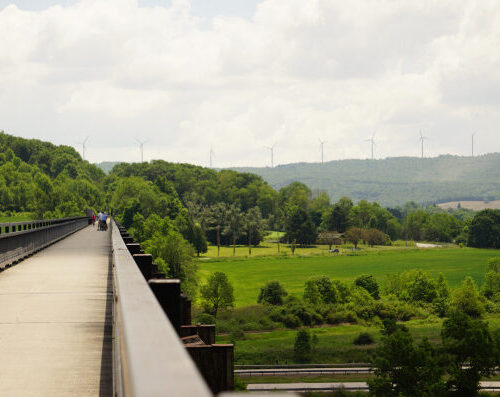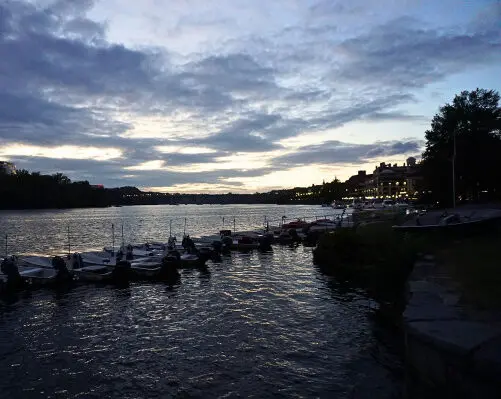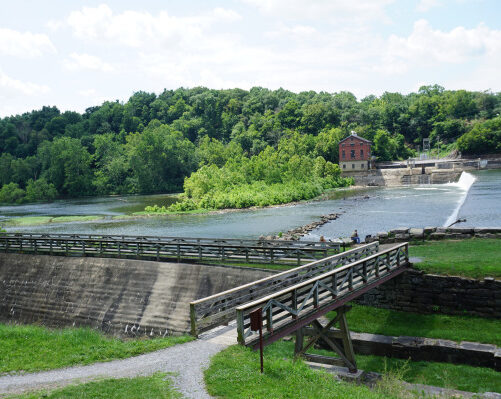 GAP 6 Day Tour
A 6-day tour on the the Great Allegheny Passage that visits the vibrant communities and natural wonders that have made this trail a favorite among self-guided bike enthusiasts.
View Trip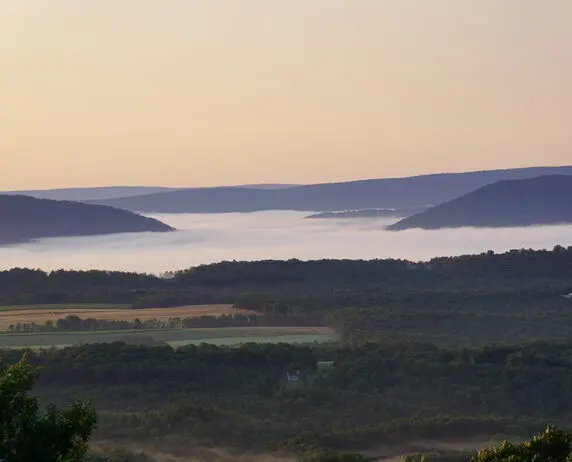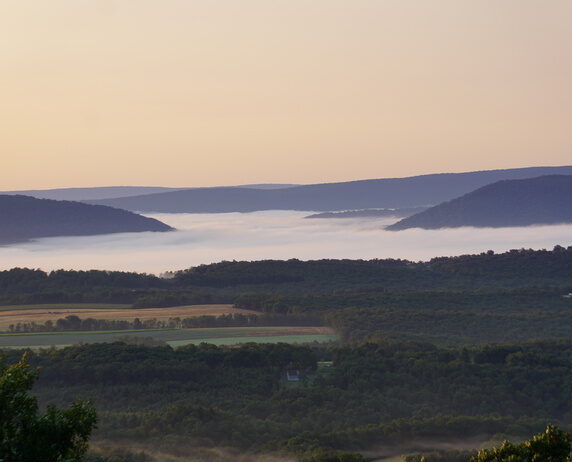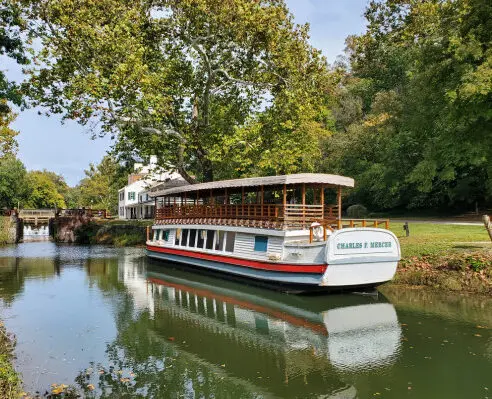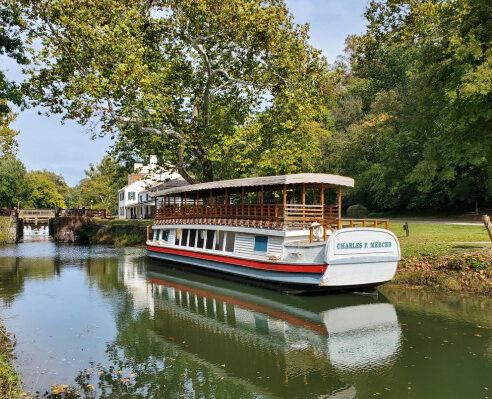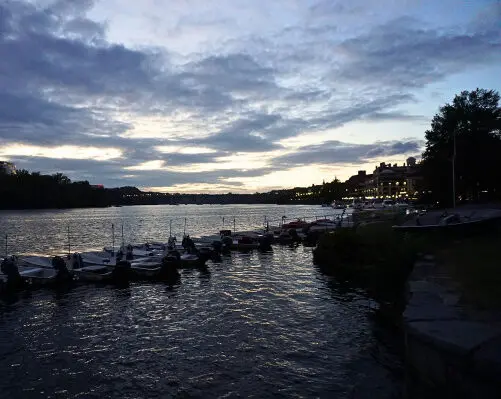 C&O 5 Day Tour
The C&O Canal Towpath is a must-ride trail for all bike travelers. Book your 5 day vacation and have plenty of time for relaxing and riding!
View Trip


Looking for Something Different?
We are proud to offer a wide variety of curated tour itineraries on many of the nation's best trails.
Full Trail List