Ohio to Erie Trail
Included in these categories:
5 Day
Self-Guided Tour

What's included
| | | |
| --- | --- | --- |
| | For Double Occupancy | For Solo Riders |
| Tour and Shuttle* | $890 per person | $1,558 per person |
| Tour, Shuttle and Luggage Transfer | Luggage transfer not available | Luggage transfer not available |
In 2023, OTET tours are offered only for travel dates between Aug 1 and Oct 21.
Our Ohio to Erie Trail bike tours utilize the best in local B&Bs and hotels to ensure a comfortable and refreshing stay each night. All lodgings are located along the trail or within easily bikeable distance.
We choose only rooms with private bathrooms, and most have one queen bed. Some lodgings offer rooms with two separate beds, and some have suites which allow up to 3 guests (typically these rooms have a queen and single bed or air mattress).
A one-way shuttle between Cleveland and Cincinnati is included in all tours, but can be removed. Drive time is approximately 4.5 hours barring unusual traffic. The shuttle can run at the start or the end of your trip; and your trip can start in Cleveland or Cincinnati.
Daily luggage shuttling is not available for this trail.
Some breakfasts are included in our OTET tours (all included meals will be noted on your tour quote). For non-included meals we provide daily suggestions and a list of recommended restaurants. Those with significant dietary restrictions, please advise us at the time of booking so that we can communicate this to your B&B correctly.
In smaller towns, some restaurants will close one day a week and often that will be on a Sunday or Monday.
Vegetarian and vegan options are relatively accessible along the trail and can be accommodated by all B&Bs we book.
All riders will receive access to our Ride with GPS Trip Experience created just for this itinerary. You do not need to have a personal account to use the premium features included. The Experience provides you with a daily itinerary, including where to eat each day, trail highlights, and any specific instructions, all easily accessed on your phone.
It also includes digital mapping with offline voice cues and other premium features. Mapping can be downloaded for use on Garmin and other devices, as well.
Itinerary
Welcome to the Ohio to Erie Trail! Start your ride from the Ohio River in Cincinnati and enjoy the views along the dedicated bike trails that lead from the city. You'll follow the Little Miami Scenic Trail, passing through state parks and quaint riverside communities.
Meals: On own
Overnight: Waynesville
Today you'll start off riding the Little Miami Scenic Trail then hop off at Xenia to follow the Prairie Grass Trail, which carries you through small central Ohio towns and farms. Nearing the outskirts of Columbus, bike along the trail network directly into the city and enjoy the vibrancy of Downtown and the Short North district.
Meals: On own
Overnight: Columbus
After an evening in the city, you'll bike along a series of trails out of Columbus and then through a mix of regional parks and residential areas. The 17-mile Heart of Ohio Trail leads into the small city of Mt Vernon at the end of the day.
Meals: Breakfast
Overnight: Mt Vernon
Today is a day rich in biking variety. You'll start the ride out of Mt Vernon on the Kokosing Gap Trail, once part of the Pennsylvania Railroad line. Beyond Danville the route takes the short but lovely Mohican Valley Trail which features the "Bridge of Dreams", a covered wooden bridge. Climbing and descending on the trail is followed by a road section between Glenmont and Killbuck (approx. 7 miles). The end of the day continues on the Holmes Country Trail alternating trail and roads into Massillon.
Meals: Breakfast
Overnight: Massillon
Leaving Massillon you'll pick up the Ohio & Erie Canal Towpath Trail on your way to Cleveland. Beyond Akron you'll enter Cuyahoga Valley National Park. The Ohio & Erie Canal Towpath is a joy to ride and worthy of a bike trip all on its own. Reaching Cleveland, the route takes you up to a view of the city then all the way down to Edgewater Park at the shore of Lake Erie. You can dip a toe in the water and know that you've completed the entire cross-state journey on the Ohio to Erie Trail!
Meals: Breakfast
Meet your shuttle in Edgewater Park to return to Cincinnati, or spend time in Cleveland before returning on the shuttle. (Riders can also choose to shuttle at the start, rather than the end, of their trip.)
Riding the Ohio to Erie Trail
OTET tours are offered for travel between August 1 – October 21 for the 2023 season. In most years, the trail can be ridden between May and October, as dictated by weather and trail conditions.
Spring on the OTET is a wonderful way to restart your cycling season. May can have periods of rain followed by periods of gorgeous spring sunshine. Spring flowers are found all along the trail and add a special color to your trip.
Summer can be a great time to ride for those who do not mind the heat. A good portion of the route is unshaded and the heat can be a factor, so those who prefer cooler riding temps should plan for spring or fall dates.
September and October is peak season on the trail. Fall foliage occurs generally in early to mid-October, although exact dates do vary each year.
Bike rental is not available at this time. (If bringing your own, e-bikes are permitted on the trail.)
The Ohio to Erie Trail can be ridden in either direction and there is no particularly favorable direction. The elevation gains are roughly equal either way; the climbing is more pronounced in the northern half of the route.
Generally the wind direction is from the southwest, so traveling northbound can provide a tailwind in some sections, but this is not a predominate factor along the length of the trail.
We suggest you choose your riding direction based on travel logistics – that is, where you prefer to leave a vehicle and whether you want to start or end at that vehicle. Our trip coordinators are happy to talk through those details with you.
The OTET passes through small towns, large cities, and rural farmlands. Cell phone reception is reasonably strong across the route. The rail-trail segments often have trailheads with water and port-a-johns. Other sections will have convenience stores and gas stations for water and food.
The Ohio to Erie Trail is primarily a paved route with some short sections of crushed gravel; the Ohio Towpath Trail through Cuyahoga Valley National Park is the longest section of crushed gravel.
We recommend hybrid/touring/gravel bikes with at least 28 mm-wide tires and minimal tread for a mix of speed and comfort. Experienced riders may prefer narrower tires given that the majority of the route is paved, provided they are confident with their bike handling on gravel and crushed limestone.
Tandems, trikes, recumbents and other non-standard frames are also suitable for the OTET. However, since the route does involve on-road riding with traffic, some riders may feel less comfortable on frames that are low to the ground.
Have a question about this tour?
Our professional team members are happy to answer any questions you may have regarding our tours. Please reach out to them for trail tips and to plan your next adventure.
Related Trips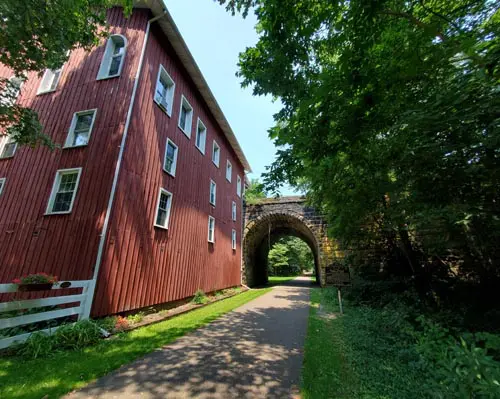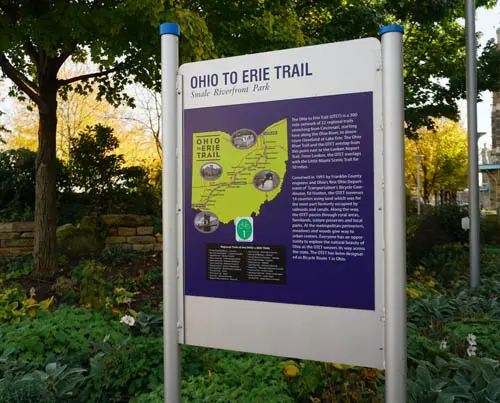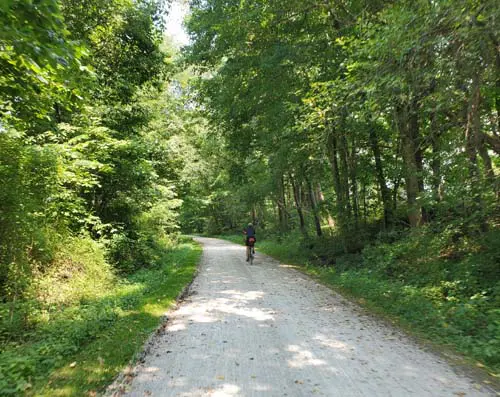 OTET 6 Day Tour
A 6-day tour on the the Ohio to Erie Trail that visits the beautiful farmlands, active cities, and natural wonders that make this trail a must-see for bike tourists.
View Trip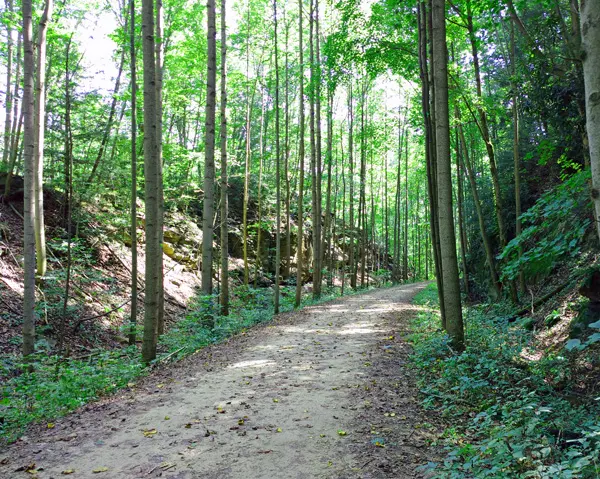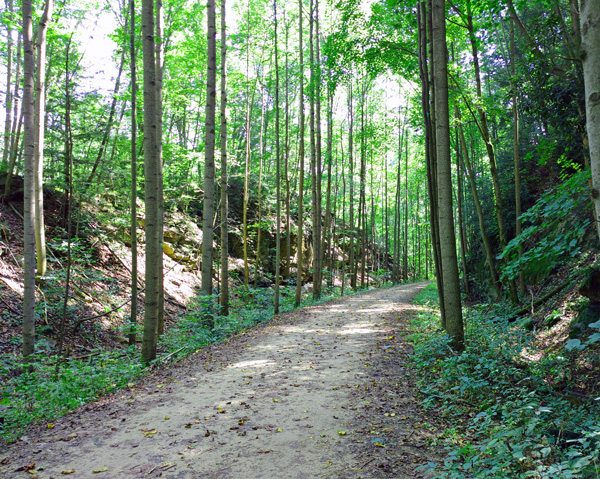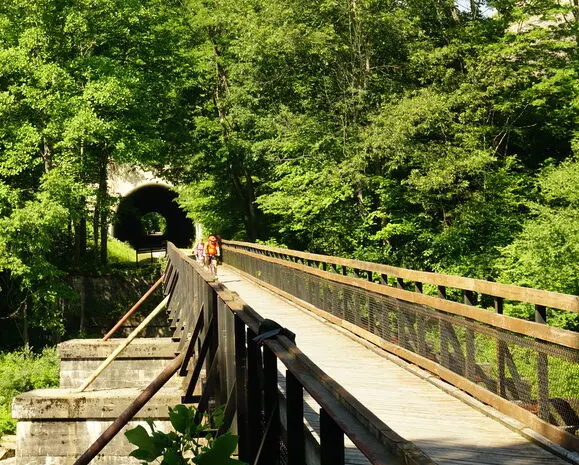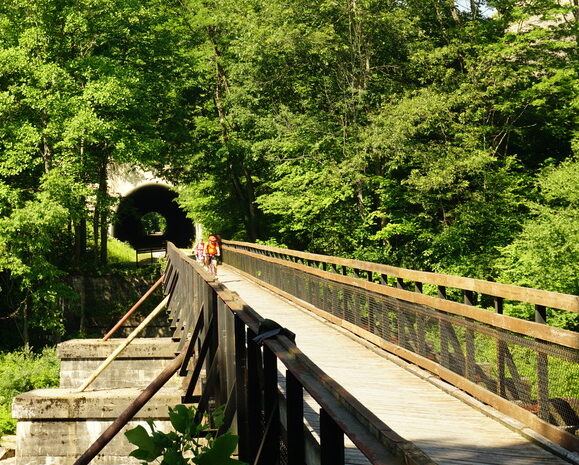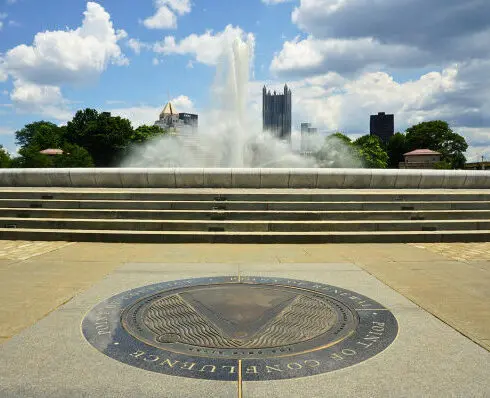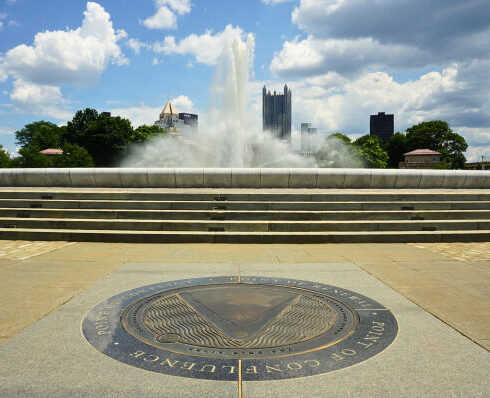 GAP 5 Day Tour
Bike the Great Allegheny Passage in 5 days and see all that the trail offers. From charming small towns to majestic waterfalls, the GAP has a taste of everything you want from a bike vacation.
View Trip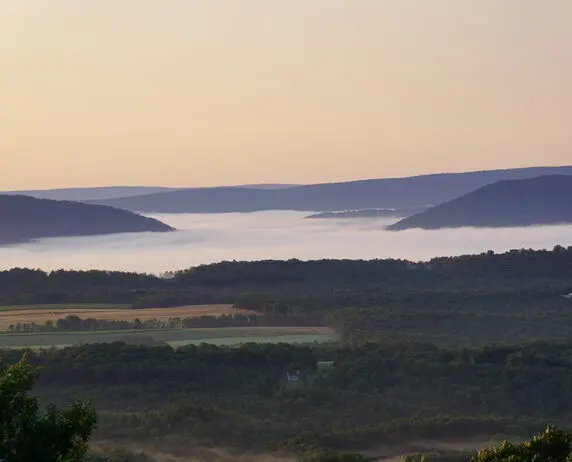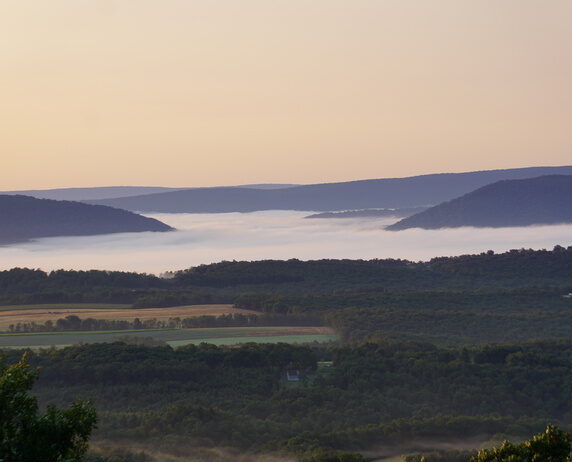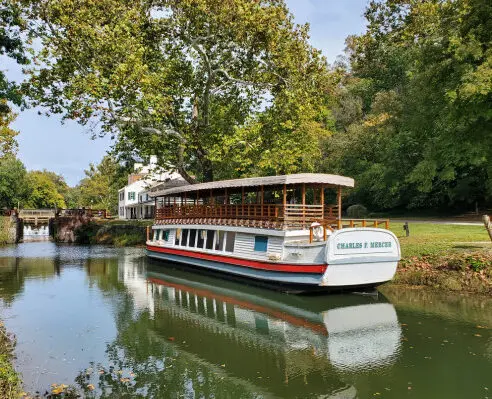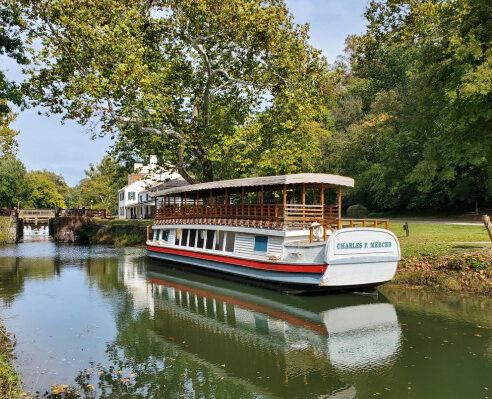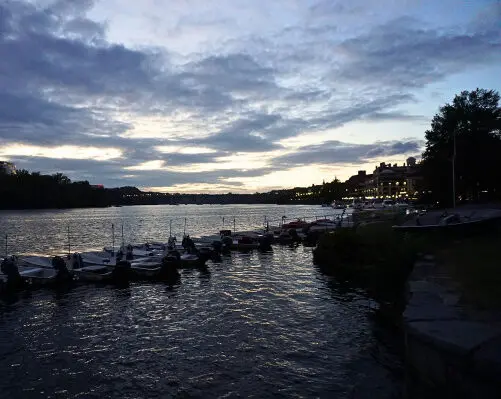 C&O 5 Day Tour
The C&O Canal Towpath is a must-ride trail for all bike travelers. Book your 5 day vacation and have plenty of time for relaxing and riding!
View Trip


Looking for Something Different?
We are proud to offer a wide variety of curated tour itineraries on many of the nation's best trails.
Full Trail List