Available Trail Services
Hotels Available
Available
Campsites
Available
Shuttling Services
Available
Luggage Transfer
Not Available
Bike Rentals
Available
Suggested Itineraries
Day 1 – Buffalo to Brockport. (73 mi.)
Day 2 – Brockport to Weedsport. (86 mi.)
Day 3 – Weedsport to Utica. (86 mi.)
Day 4 – Utica to Schenectady. (84 mi.)
Day 5 – Schenectady to Albany. (30 mi.)
Day 1 – Buffalo to Medina. (48 mi.)
Day 2 – Medina to Palmyra. (70 mi.)
Day 3 – Palmyra to Syracuse. (66 mi.)
Day 4 – Syracuse to Utica. (62 mi.)
Day 5 – Utica to Amsterdam. (65 mi.)
Day 6 – Amsterdam to Albany. (47 mi.)
9-day itineraries with and without Seneca Falls are offered.
Day 1 – Buffalo to Lockport. (31 mi.)
Day 2 – Lockport to Brockport. (42 mi.)
Day 3 – Brockport to Pittsford. (27 mi.)
Day 4 – Pittsford to Seneca Falls. (50 mi.)
Day 5 – Seneca Falls to Syracuse. (44 mi.)
Day 6 – Syracuse to Rome. (45 mi.)
Day 7 – Rome to Little Falls. (38 mi.)
Day 8 – Little Falls to Amsterdam. (43 mi.)
Day 9 – Amsterdam to Albany. (47 mi.)
Campsite and camping information, plus digital mapping of campgrounds for the entire trail is included.

Riding the Erie Canalway
The most popular time to bike the Erie Canalway is between June and September. Trail services should open by mid-May (if not earlier) and can close by early October.
It is possible to bike the Erie Canalway year-round, but many services will be closed or with shortened hours outside of the season.
The Erie Canalway is well-maintained by the New York State Parks & Trails. The trail surface ranges from packed, crushed gravel to pavement. The route can accommodate all types of bike and riders.
Approximately 15% of the route is on-road.
The route can be toured in either direction, however, the prevailing winds between Buffalo and Syracuse are west to east, so the recommended travel direction is also west to east, Buffalo to Albany. [Wind is less of a factor east of Syracuse.]
The Erie Canalway travels through well-populated areas and cell service is reasonably accessible along the entire length. Small to mid-sized towns are spaced regularly along the route and there are several major cities (Rochester, Syracuse, Rome, Utica) located directly along the trail as well.
Bike rentals are available in Buffalo, Fairport, and Pittsford. Rentals must be returned to the rental location or shipped to their shop.
Have a question about this tour?
Our professional team members are happy to answer any questions you may have regarding our tours. Please reach out to them for trail tips and to plan your next adventure.
Related Trips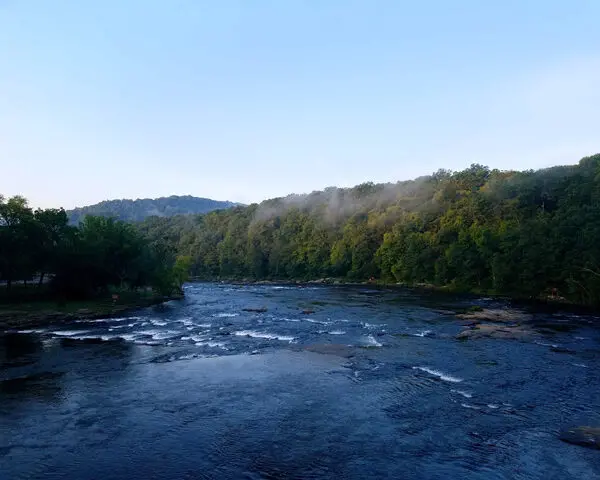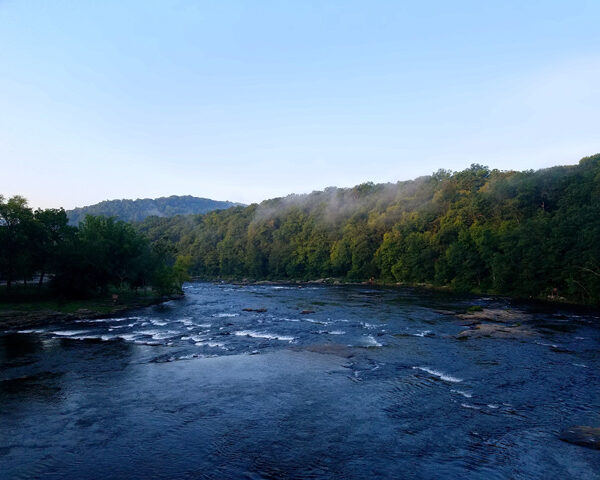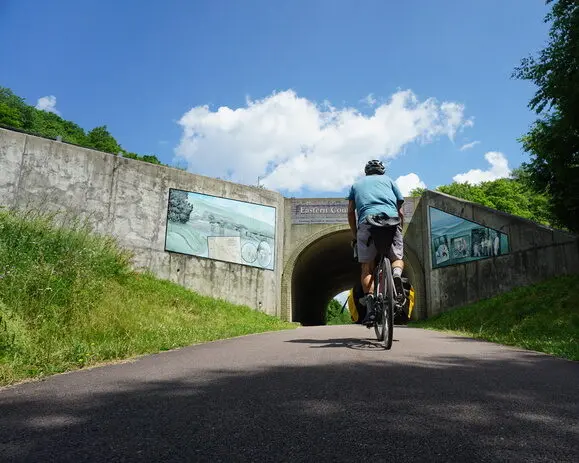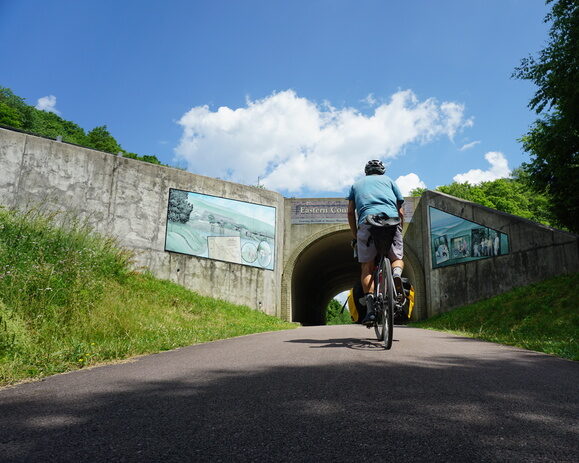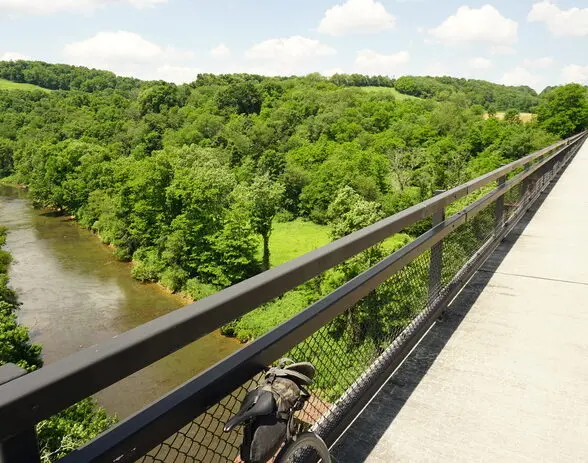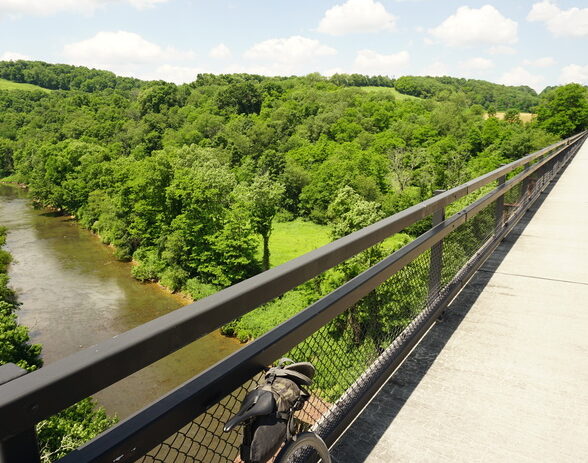 GAP 4 Day Tour
Bike the Great Allegheny Passage (GAP) for your next adventure vacation. You'll spend 4 days taking in the scenic waterfalls, woods and charming towns that dot this trail.
View Trip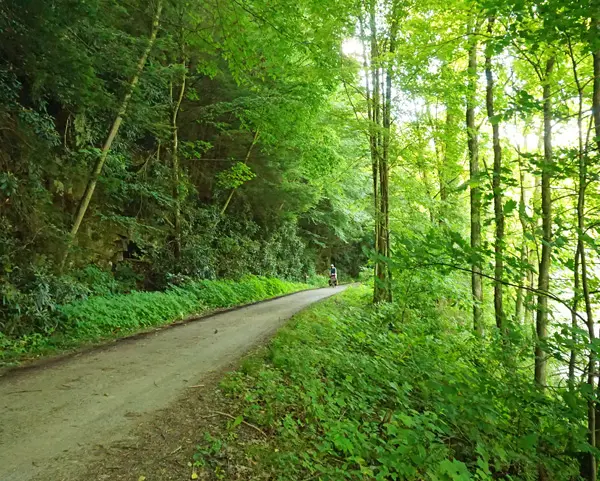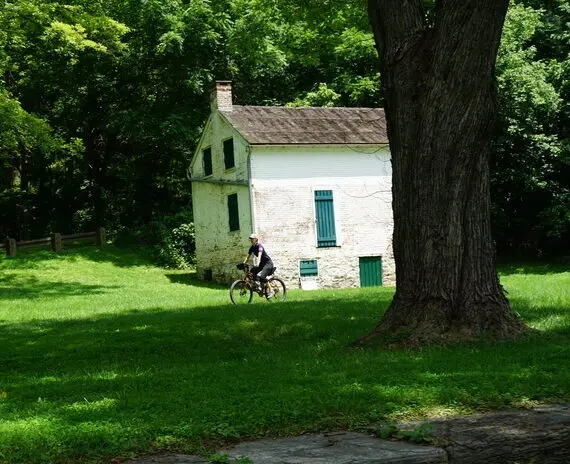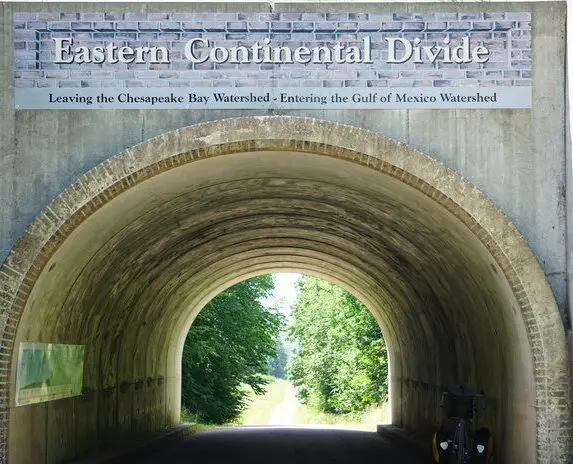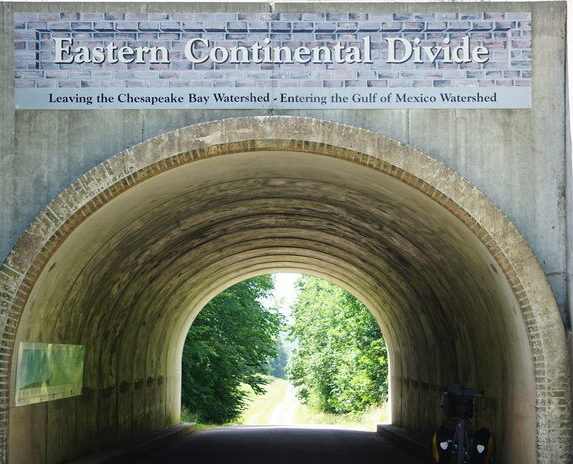 GAPCO 8 Day Tour
The Great Allegheny Passage and the C&O Canal Towpath is a must-ride trail for all bike travelers. These two bike trails create two distinctly different experiences and one epic journey.
View Trip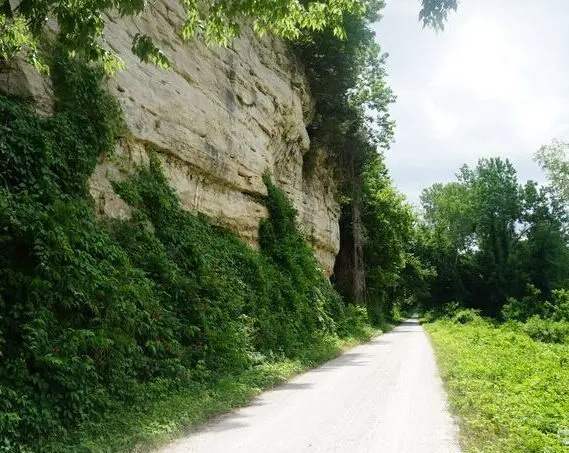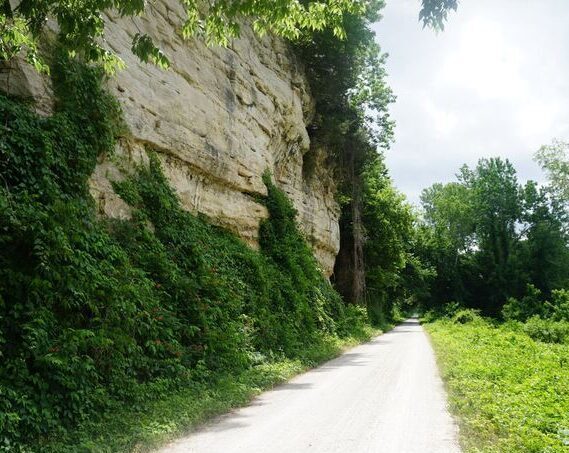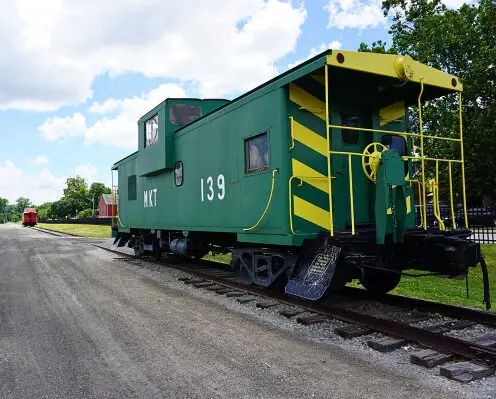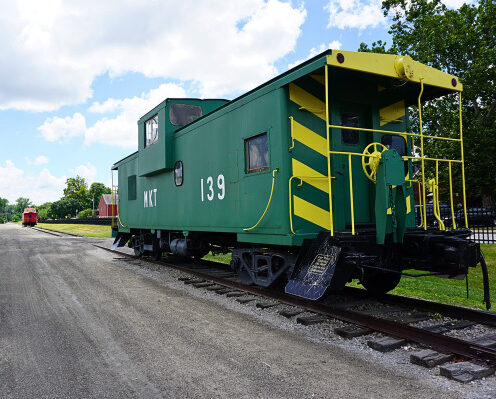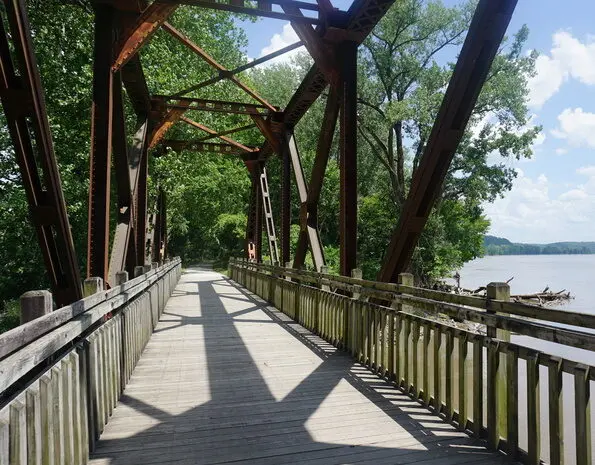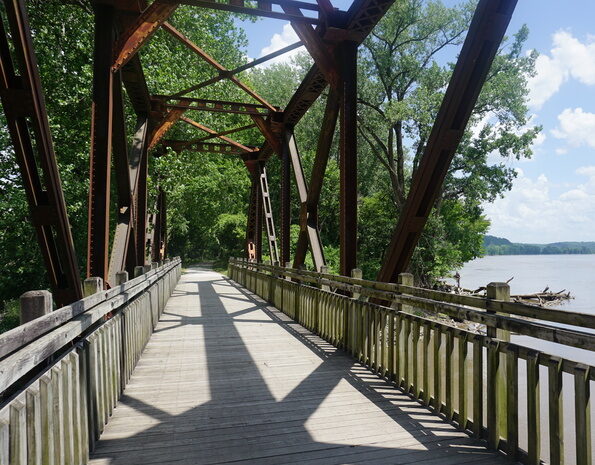 Clinton 6 Day Tour
Beginning in Clinton and ending in St. Charles, this 6-day Katy Trail bike tour offers riders an exceptional taste of the Midwest, its history, people and food!
View Trip


Looking for something different?
We are proud to offer a wide variety of curated tour itineraries on many of the nation's best trails.
Full Trail List